Description

Poet Alessandra Lynch will lead Meanderings & Poetic Musings at the Central Canal. In this workshop, participants will meander around the Canal, jot down observations and descriptions of water and land, and allow those observations/description to spawn imaginative flights, memories and meditations.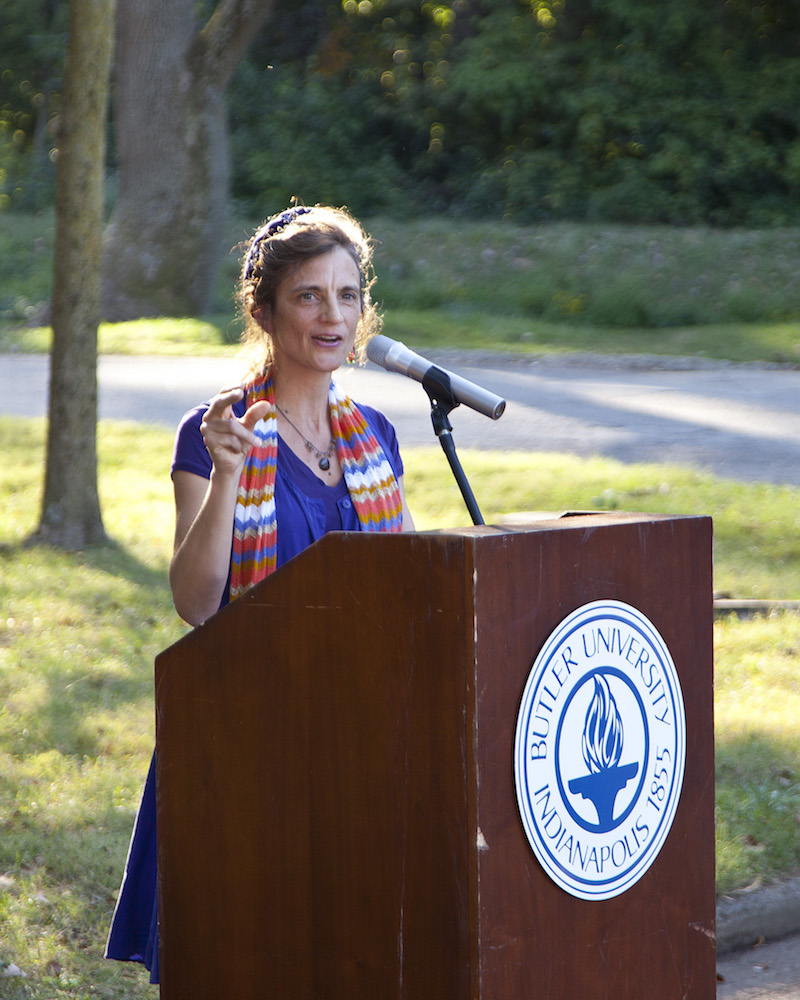 The last 30 minutes of the class will be dedicated to shaping some of the words into poems and reading the poems along the bank of the Canal.
This workshop is are part of StreamLines, an interactive, place-based project that merges the sciences and the arts to advance the community's understanding and appreciation of Indianapolis waterways.
This workshop is for those who want to practice their craft, deepen their creativity and connect to our local ecosystems, urban waterways and relationship to place. All skill-levels are welcome.
These free workshops are part of a National Science Foundation administed by the Center for Urban Ecology at Butler University. Visit StreamLines.org for more information.
About Alessandra Lynch
Alessandra Lynch is the author of Sails the Wind Left Behind (2002) and It was a terrible cloud at twilight (2008). She has been the recipient of a Barbara Deming Memorial Award, as well as fellowships from Yaddo and the MacDowell Colony. She teaches at Butler University.
ADDITIONAL INFO:
Meet at the StreamLines Installation at the Central Canal in Holcomb Gardens on the campus of Butler University.

Participants must be 18 and older.