Description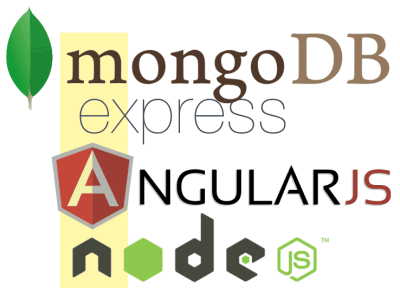 MEAN Stack Weekend
Get started learning and using the MEAN Stack in our MEAN Weekend training course. This full weekend allows you to build fast, responsive, and maintainable full-stack websites using JavaScript. The stack uses four innovative frameworks: MongoDB for rapid data access, Express for simple web development, Angular for fluid UI, and Node for speed.
Even if you've had this or a similar workshop before, you will want to take this one. We've updated the content to cover all of the latest versions of each framework: Angular 2, Express 4, Node 6, and MongoDB. We've removed tiresome lecture and theory and replaced it with more hands-on labs and quizzes.
This class is not for programming newbies. We will move fast, so you should already know JavaScript. We won't spend any time teaching it except to explain the new language features. Over the course of a weekend, we will build a small but functional website that makes full use of each framework. Our site will have a responsive Google Material Design based UI, which looks good on the desktop or mobile. A fast MongoDB database which uses location and weighted queries. Our Node backend uses ES-2015, a modern JavaScript.
Being able to show what you know is important in today's competitive job market. So, we will deploy the website to a public using a free Heroku account so that you can show your work. All of the source code is yours to keep so that you can continue to explore it and expand your knowledge.
Syllabus:
Getting Started

Installation check

What is the MEAN stack?

JavaScript refresher

Npm

Heroku

Node & Express

The difference between Node & Express

Express view templates

REST APIs

MongoDB

Introduction

Importing data

Basic queries

Weighted searches

Geospatial queries

Angular 2

Dependency Injection

Components & Views

Metadata

Databinding

Directives

Services

Forms

Building Our App

Angular Material Design

Creating components

Deploy to Heroku

Adding routes

Angular Ajax

Handling Forms

Authentication with Passport

Submitting Data

Wrap up

Monitoring a site on Heroku

Where to learn more?

Resources
INSTRUCTOR:
Instructor, Troy Miles
Troy Miles is a senior software engineer and instructor. He is exceptionally skilled at full stack development with experience using both ASP.NET MVC and Node.js on the backend, SQL Server or MongoDB as the database and web or mobile on the front-end. He is also skilled in C#, Objective C, Java, and JavaScript well. He posses deep knowledge of the following frameworks: AngularJS, jQuery, jQuery Mobile, PhoneGap, Backbone, Ember, Jasmine, and Mocha.

About PeopleSpace Professional Development Series:
Our Professional Development Series for working developers aim to enhance our resume, expand our skills and add new outlook to the OC technical community. Our workshops provide a platform for more indepth exploration of new technologies, methodologies and concepts.
For more info. and upcoming workshops:
http://peoplespace.us/professional-development/