Description
REGISTERING WITH A PURCHASE ORDER?
To submit a registration form along with a purchase order, click here. We also accept registration forms and school purchase orders by fax, mail or email (pd@accutrain.com).
Order processing fee does not apply to purchase orders.
All prices are quoted in US Dollars.
---
The focus of this one-day seminar is to provide educators gender-specific strategies, activities and insights that can be used to confront and avoid relational aggression and bullying. These interventions can be used to revive, launch or sustain efforts to prevent emotional violence among girls. Without help, girls who are targets often suffer lasting effects – including academic withdrawal, social withdrawal, depression, substance abuse, risky sexual behavior, delinquency, crime, dysfunctional relationships, self-injury and even suicide. Unfortunately the target herself all too often becomes a bully.
Relational aggression among girls has intensified with the explosion of online communication/social media. While texting and Facebook are still widely used, Twitter, Instagram, Snapchat, Tumblr, Vine, Google+, Skype, Oovoo, Facetime, Omegle, Whisper, Yik Yak, Ask.FM, reddit, Digg, Pinterest, Polyvore, Kik and WhatsApp are growing fast, and 91% of North American teens now have access to a smart phone, according to 2015 Pew Research. Except for gaming, girls are far more likely than boys to access these online options.

This seminar will help attendees understand the latest research around female bullying and relational aggression – which often exhibits as exclusion, isolation, rumoring, gossiping, pitting friends against one another, revealing personal secrets and/or altering personal secrets. Attendees will be provided tools for instilling social/emotional connections among girls that reduce relational aggression and improve academic outcomes.
Learning Objectives In this information-packed seminar, you will learn to:
Integrate the latest research-based insights into your bullying and relational aggression prevention program

Identify online communication and social media trends affecting today's girls

Discover how to instill social/emotional connections among girls

Implement individual, small group and classroom strategies and activities

Design or revise your own action plan for addressing female relational aggression.
Who Should Attend
Classroom Teachers

Principals

Other Administrators

Special Education Personnel

Media Specialists

School Counselors & Psychologists

Social Workers (all levels)

Law Enforcement/SRO

Counselors & Therapists in Agencies & Private Practice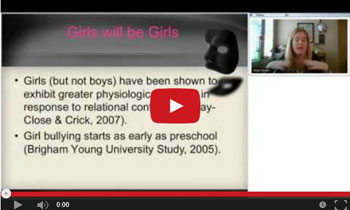 View Steph Jensen discussing relational aggression.
---
SEMINAR LOCATIONS
See All Seminar Locations Here.
---
ABOUT THE PRESENTER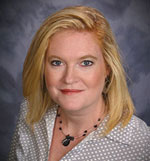 Stephanie Jensen, MS
Steph has held positions as classroom teacher, team leader, administrator, trainer, education consultant and national speaker. She also holds a master's degree in clinical counseling focusing on her efforts on adolescent and family issues. In recent years Steph has applied her passion for adolescents to focus on the dynamics of relational aggression, cyberbullying and sexualized bullying. She has spoken at national conferences and school districts across the country - combining research, practical strategies, prevention planning, parent education, crisis intervention, and curriculum implementation in her presentations. She is the author of Thrive in the Hive and Princess Priscilla and the Bully-Bee Day.
---
AGENDA
View the Mean Girls Seminar Agenda here.
---
SEMINAR OBJECTIVES
In this one-day seminar, you will learn:
Research-based insights into bullying and relational aggression among girls K-12

Cyber trends affecting today's girls

The negative impact of the misuse of social networking on female relationships

How to instill social/emotional connections and minimize destructive competitions

Practical steps to empowering positive change with aggressors, their victims and bystanders

Individual, small group and classroom lessons and activities

Strategies for helping parents of bullies and their victims

How to tailor-make your own action plan to address relational aggression and bullying
---
---
WHO SHOULD ATTEND
Classroom Teachers

Principals

Administrators

School Counselors & Psychologists

Social Workers (all levels)

Special Education Personnel

School Resource Officers

Counselors & Therapists in Agencies & Private Practice

At-Risk Program Coordinators

Media Specialists