Description
Event:
Meal Prep Expo 2018 - Hosted By YouRCooK

Venue:
The Studio, 7 Cannon Street, Birmingham, B2 5EP

Description:
The Meal Prep Expo sponsored by YouRCooK is the first event of its kind. At this inaugural event, sample meals from Soulmate Food and Macro Meals UK whilst attending nutrition related talks. Attend as many or few talks as you like.

Speakers: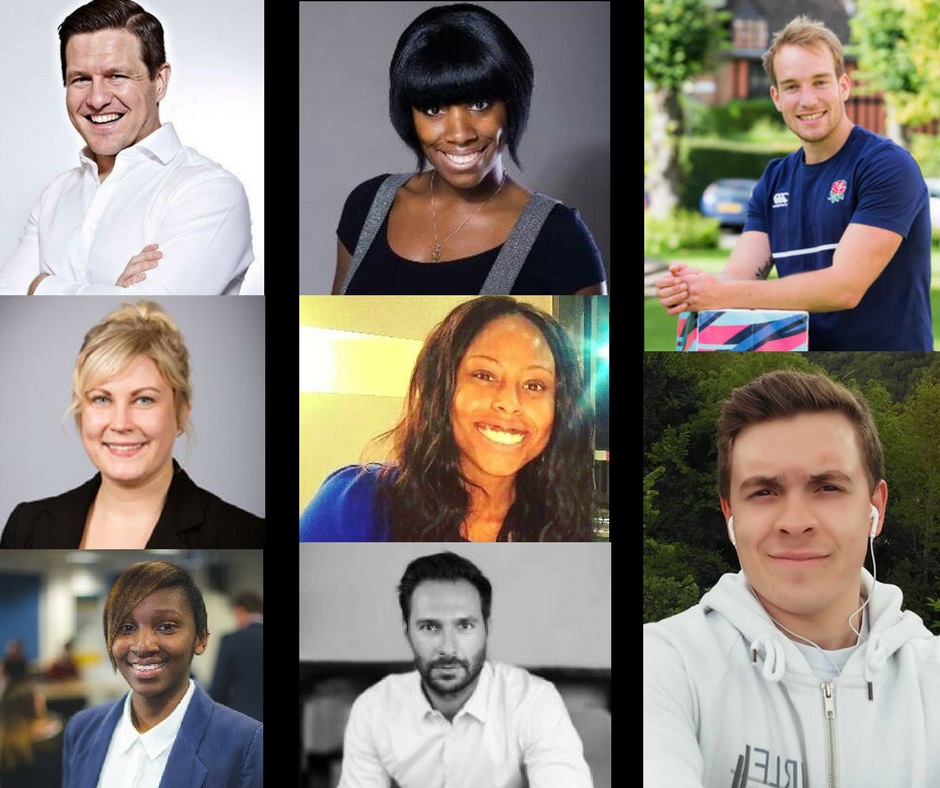 Info about Speakers
Having studied Medical Sciences and Law quite some time ago and worked in a variety of fields, Rachel's interest in health, nutrition and fitness propelled her to launch YouRCooK and subsequently organise Meal Prep Expo events in the UK and USA.
Jared Williams

Former city lawyer turned food entrepreneur, Jared Williams is doing a keynote speech about personalised nutrition as well as a talk about how Meal Prep companies can stay thriving in a competitive food delivery market. Check out http://your-cook.com/fresh-fitness-food for more information about Jared's company, Fresh Fitness Food.
Registered nutritionist and King's College alumni, Colleen Campbell is passionate about helping people to feel good through healthy eating. Take a look at her website at http://www.nutrishion.co.uk/. Colleen will be delivering tips on how to tweek your nutrition for the better.
Robert Leat, Bristol based personal trainer, interest in fitness was sparked after competing in both athletics and cricket at the age of 14. All of his training material include personalised programmes to suit your needs. Take a look at http://www.rleat-fitness.com/ for more information about the services he provides and his talk tomorrow will cover body transformations.
Tom Eddolls
Tom Eddolls, a fly half rugby play and founder of Macro Meals UK will be giving a talk on his beliefs about lifestyle nutrition. His company will also have Macro Meals available for you to sample and buy tomorrow. Check out their website at http://www.macromealsuk.co.uk/

Susanne Virtanen

, a training consultant from DiscoverChange Ltd will provide you with the tools to navigate and implement positive changes and habits in your life in her talk called the "Psychology of Successful Change". Find out more about Susanne at https://www.discoverchange.ltd

Cleo Morris

founder of MyDine, a Caribbean-fusion meal prep service will be speaking about her journey of launching a meal prep business. She has always had a love of food, cooking and seeing people enjoy her food. She worked as a chef in her teens at a Caribbean-Fusion restaurant.
At university she would cook for several of her friends who were either professional or high level athletes but couldn't or didn't like to cook. Check out the MyDine website at https://www.mydine.co.uk/

Thomas Olivier

the founder of GenSmart will be speaking about the Future of Personalised Nutrition. GenSmart help you understand your genes and teach you how to implement the changes that count, assisting you to reach your optimal health and fitness potential. To check out the GenSmart app, download it from the iTunes store at https://itunes.apple.com/gb/app/gensmart/id1224423304?mt=8
Soulmate Food

founded by Christian Coates will be at the Meal Prep Expo providing tasty meal samples for all attendees throughout the day.
You can also turn up on the door on the day and register there and then.
Theme:
The Future of Personalised Nutrition.
Programme

Exhibition Room:

9:30 - 10:00 – Registration, Teas and Coffees
Main Room

10:00 - 10:15 – Introduction - Rachel Garwood

10:15 - 10:35 – Keynote Speech - What Is Personalised Nutrition & Why Does It Matter?
- Jared Williams from Fresh Fitness Food
10:40 - 11:00 – Optimising Your Nutrition - Nutritionist: Colleen Campbell
11:05 - 11.25 – Fat Loss Nutrition - Personal Trainer: Robert Leat
11:30 - 11:55 – Lifestyle Nutrition - Tom Eddolls from Macro Meals UK
12:00 - 12:25 – Eating Habits: Psychology of Successful Change - Susanne Virtanen
12:30 - 13:15 – Lunch Break
13:20 - 13:40 – Meal Plans Explored - Rachel Garwood from YouRCooK

13:45 - 14:05 – Benefits of using Meal Prep Services – Cleo Morris from MyDine
14:10 - 14:30 – Why Do Meal Prep Companies Fail & How To Increase Your Chances of Success? - Jared Williams from Fresh Fitness Food
14:35 - 15:00 – What Is The Future of Personalised Nutrition? - Thomas Olivier from Gensmart

15:05 - 16:00 – Close, Chat and Mingle
Exhibition Room
10:00 – 16:00 – Macro Meals UK and Soulmate Food exhibiting their products.