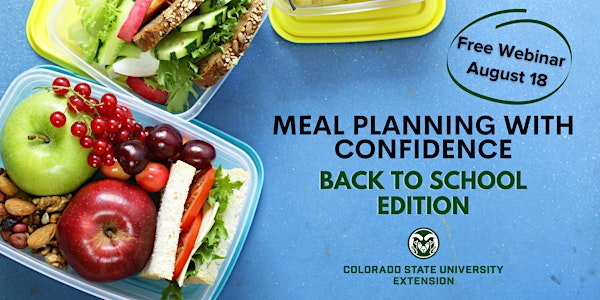 Meal Planning with Confidence - Back to School Edition
Please join us as we learn about planning meals to save time and money, while benefiting health.
About this event
In this one-hour webinar, we will:
Explore the many benefits of meal planning
Review the basic steps for creating and organizing a meal plan
Use a meal planning template to create a customized back to school menu
Create a shopping list based on your meal plan
This class includes printable meal planning and shopping list templates, a Colorado fresh produce calendar, and 5 master recipe guides for pasta, frittata, soup, casserole, and stir-fry meals. This class is free to attend, but registration is required.