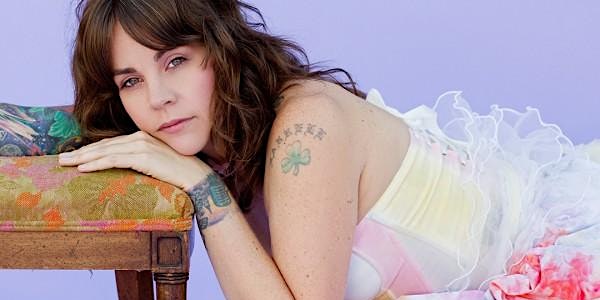 Meaghan Farrell with special guest Carly Burrus
Performers
Meaghan Farrell
Carly Burruss
Location
Eddie's Attic
515 B North Mcdonough Street
Decatur, GA 30030
Meaghan Farrell at Eddie's Attic in Decatur, GA!
About this event
Meaghan Farrell
As an emerging singer-songwriter in New York City and Nashville, Meaghan Farrell didn't know her own power. Or, maybe it would be more accurate to say that she simply didn't know how to harness it. She had always loved to sing, turning heads with her strong voice at a young age in her hometown of Harrisburg, PA. Meaghan knew early that she was meant to write songs, perform, and connect with people. For several years she did just that – writing and producing a number of independent recordings, gathering experience and confidence as she toured around the country in support of her music. Like so many new artists, Meaghan was proud of her early songs, but the material wasn't completely "her", she hadn't yet found her voice.
Driving around the country as a touring singer-songwriter can be a lonely proposition, with lots of time to think behind the wheel, to get to know one's self. It was on this journey of self-discovery that Meaghan realized that her artist voice was actually the voice inside her own head. "Conversations with Myself came out of an extraordinary time in my life," Meaghan says. "I was no longer willing to accept feeling certain kinds of familiar pain anymore. It all started with checking in with myself every single day, over a cup of coffee in the morning. It was through this sort of meditation that I began the journey of healing a very broken heart. I am still on that journey. I am still talking to myself, trying to more deeply understand who I am... and I am learning how truly grateful I am for all that I have and all I can give."
After two years of writing and touring, Meaghan recently teamed up with production duo Nate and Dan Monea at their Little C Studios in Canton, Ohio. The Moneas helped her express the full range of her emotions: from heartbreak to healing, from injustice to empowerment, from anxiety to confidence, Meaghan shares it all. Her philosophy is simple - the best version of yourself has always been there, it is often too noisy to hear that voice. The trick is to quiet the world, quiet yourself until you can truly hear it. The clarity. The calm. The love.
With her powerful new music, Meaghan Farrell aspires to be heard for many years to come. One conversation at a time. One song at a time. Meaghan says, "Look into the deepest, darkest parts of yourself. Get uncomfortable. Accept it all with love, compassion and gratitude for where you've been. I believe from that place, your dreams start to become your reality."
Carly Burrus
You'll rarely see Carly Burruss without heels and a bandana tied around her neck. Her sassy but sweet music is a taste of old-school country with wit, humor and grit. Her debut, self-titled album features catchy commentary on stubborn joy, female independence, strong faith and big hair.
Carly currently is touring the Southeast and has appeared onstage with Dwight Yoakam, Keith Urban, Ellie Holcomb, Old 97's, The Band of Heathens and Will Hoge.
In 2017, she co-wrote the song "Puttin' on a Show" and it reached No. 1 for Cassidy Rae Gaiter in Australia. She played the pre-game show for the Atlanta Braves and was runner-up in the country songwriting category of the Chris Austin Songwriting Contest at MerleFest in Wilkesboro, North Carolina.
The daughter of a math teacher and custom cabinetry maker, Carly had a loving childhood in a suburb of Atlanta, Georgia. She grew up singing and playing piano in her small Baptist church. Shel Silverstein poetry inspired her to start writing songs as a preteen, and she began developing an appreciation for country music in high school when her grandparents gifted her Johnny Cash and Dolly Parton records. She related to the stories of small-town life and taught herself guitar as she focused on writing and playing country music.
A turning point came in 2013 when Carly discovered Kacey Musgraves. As Carly studied her new-aged, but traditional country music approach, she began to have more confidence and clarity in her personal style. She considers Kacey a trailblazer and is inspired by her whimsical and cheeky attitude.
Carly's first band was a bluegrass trio called The Sawnee Mountain Train Wreck. The three girls, who grew up playing softball together and shared a music teacher, sorted out how to be a band (hence the "train wreck" in their name) as they went along. They made appearances for two years at local festivals and small venues—even some where they caught audience members sleeping—and eventually Carly started sharing her original songs at small events as a solo artist.
Stepping into the spotlight was sometimes tricky, but her favorite memories include friends and musicians supporting her growth. She regularly appeared at the Silver Dollar Music Hall, which was a venue attached to a gas station in middle-of- nowhere South Carolina. While staff was used to her coming with The Sawnee Mountain Train Wreck, the all-guy house band celebrated her solo performance by wearing wigs so that she could have a "girl band" playing with her.
Once she started college at Kennesaw State University (KSU), she truly felt comfortable onstage and decided to pursue music professionally. She joined the music and entertainment business program at KSU, which opened doors to internships, networking and her first opportunity to record her music. One of her professors agreed to become her manager and her career has hit the gas since then.
When she's not touring, Carly travels between Nashville and Atlanta writing music, and shares her love for Jesus as a worship leader at Passion City Church, a congregation that gathers thousands of believers in Atlanta and Washington, D.C.