Description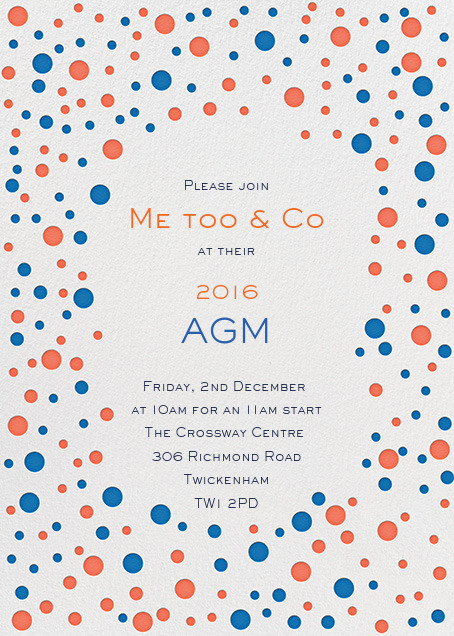 We are delighted to invite you to our 2016 AGM and sincerely hope you can join us.
---
10.00am – 11.00 Exciting entertainment and a special visit from Father Christmas! Your children can then stay in the crèche fully supported from 11am until 1pm while you join us upstairs for the AGM:

11.00 - Tea and coffee time

11.15 - Chair's presentation

12.00 noon - Any questions? Feel free to ask

12.30 - 1pm Sandwiches and time to chat
---
My fellow Trustees, staff, volunteers and I are looking forward to welcoming you to look back on 2015/16, share our aims for the next year and to let you know how you can involved with Me too & Co.
With my best wishes,
Jennifer Peters,
Chair,
Me too & Co