Ladies let's come together` and Celebrate YOU! Celebrate making it thru 2020! Celebrate being a WOMAN!
About this Event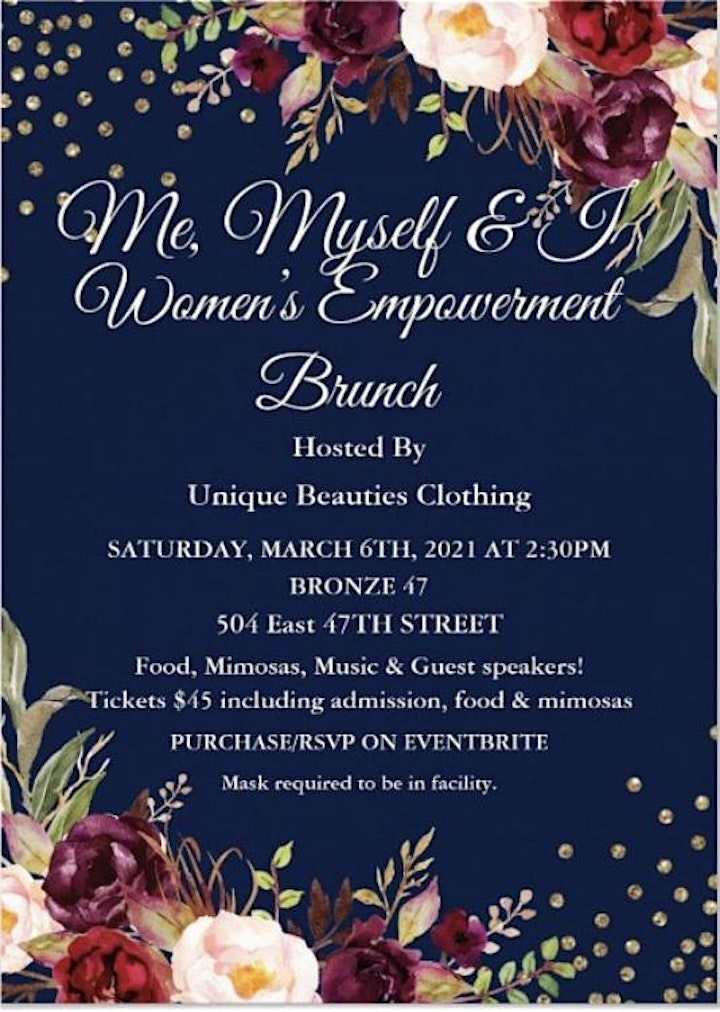 Love, health, abuse, friendships, insecurities, credit, etc...Guest speakers will come & help you through!
Build a sisterhood that helps you let go of hurt, fear and doubt! Bring a girlfriend or 2 and let's sip & celebrate what we have overcome!
And oh yeahhh ladies.... you can shop as well. There will be some amazing vendors there for skincare, hair and books!!!
Guest Speakers will be:
Author & Bookseller Keyana Naylor,
Rose Cafe owner & Pillar of the Roseland community Iesha Malone,
Breast Cancer survivor & CEO of LM Consulting Agency Latavia Hudson
Realtor & Entrepreneur Deja Valentine
Hairstylist & Business owner Mercedes Wright
Educator Dina McReynolds-Everage
Vendors to shop with:
Mood Hair by Kendra
Keyana Naylor
Rose Cafe
La Marque Sensuelle
Opening/closing prayer led by Intercessor Hazel Smith from Progressive Community Church & Mt. Pisgah M.B. Church