Me, Myself & I DO

Saturday, March 19, 2011 from 3:00 PM to 6:00 PM (EDT)
Event Details



"To love oneself is the beginning of a life-long romance" - Oscar Wilde




As a woman…
You give so much to others.
You put your job, family and children first.
You busy yourself with an endless list of to-do's…
When is the last time you said I DO to you?
You are cordially invited to a special ceremony celebrating ALL that you ARE and ALL you aspire to BE...  

Me, Myself & I DO
A sacred ceremony & celebration for women

In this unique gathering, you will commit to the number one person in your life.
You will vow to love, cherish and adore her before all else.
You will acknowledge and be received for the amazing woman you are.
You will celebrate and be celebrated.
You will say, I DO to you.

Saturday, March 19th
Ceremony starts at 3pm

Your gift to yourself-  $30 (reduced rate in honor of Women's Fest)

You must RSVP to attend!  
(limited to only 15 women- only 10 spots left)

An important and final details email will be sent to ALL registered participants.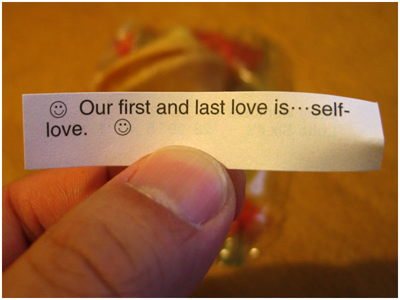 WHAT WOMEN ARE SAYING ABOUT THIS EXTRAORDINARY EVENT...


What a beautiful and powerful self-honoring ceremony you facilitated. Thank you for this amazing evening and transformational experience! It symbolizes the most important relationship we'll ever have.,.the one with ourselves. 
-Cynthia Kersey, www.unstoppable.net
A beautiful and loving way to hear myself and be celebrated, witnessed, and heard. Thank you. This was a joyful celebration of self.  - Jodie Skalla
What an amazing way to reconnect with our ever-present, powerful, loving, vulnerable and perfect selves. An incredible new community is being created.  Thank you so much!
- Rebecca Rosen, www.nefeshbliss.com
What a wonderful world it would be if we were all to first marry ourselves before making vows to another. The Me, Myself, and I DO workshop does just that. It offers a rare and beautiful gift to women-the opportunity to commit to honoring themselves first and foremost.   – Vickie Falcone
What a beautiful evening and incredible gift I've given myself. Transformation occurred in this loving and feminine and joy-filled evening.! Give yourself this powerful gift so you can truly give of yourself to others. I just did and I said "I do"!  I loved this and I love me and I love you! Thank you!   - Tracey Trottenberg, www.traceytrottenberg.com
Me, Myself, and I DO is an extraordinary opportunity to deepen the most important relationship you will ever have-the one with yourself. Sierra provides a perfect blend of celebration, ceremony, music, and sacred vows for the self. This is something every woman must do.   - Dr. Meg Haworth, www.deliciousandhealthy.com


It is always good any time women get together in the name of love, support, and self care. This was a great ritual space and helped me see that we are the same and also how we are different...celebrating both.  This ceremony was a touchstone in knowing myself better.
- Dawnia Dresser  www.VertigoRoad.com

The ME, MYSELF & I DO Soiree was utterly fantastic. I truly do feel married to the most blissful, powerful side of myself, and have found major acceptance, peace, and love for myself and my journey through connecting with the other women at this event. To realize that I am not alone in the struggle to love myself and honor myself (and my voice) brings a profound acceptance along with a powerful courage to BE myself fully AND LOVE ALL THAT I AM.  - Corin Amber Norton  www.Livingbliss.org


Me, Myself, & I Do ignited a part of my soul that yearned to be honored. Sierra provided an open space allowing women to rise above the daily trials and tribulations and examine their intentions while honoring the positive action we have taken to take care of ourselves. The sacred ceremony allowed me to share a glimpse of my courage with a community of women.  By honoring myself and trusting others I become closer to being whole. The entire event provided an inviting platform for self reflection, resolution, and Intension.
-Michelle Santini, www.michelleSantinin.com

When & Where

One Big Roof
454 Broadway
downstreet Marketplace
Saratoga Springs, NY 12866


Saturday, March 19, 2011 from 3:00 PM to 6:00 PM (EDT)
Add to my calendar
Organizer
Life Stylized
Rono & Sierra are often described as a dynamic duo and transformational force who have dedicated their life's work to supporting women & couples create greater success in life, love and business.
Sharing over 30 years of adventure together as friends, business partners, lovers, husband and wife, change agents, pleasure provocateurs and ambassadors of fun, Rono & Sierra help their clients transform struggle, exhaustion and stress into flow, ease and the ability to effortlessly magnetize and manifest what they truly desire in life.
Using their diverse knowledge, deep intuitive gifts and real life experiences and lessons, they offer clients an opportunity to stretch beyond their circumstances to create the life of their dreams and become the person that were always meant to be.
They offer a plethora of programs and live experiences through their company, Life Stylized; a bi-coastal based personal development company focused on lifestyle design and empowerment mentoring for women and couples.
Learn more about Rono & Sierra and their many offerings at LifeStylized.com or join their latest movement of women becoming more Fun, Fabulous & Feminine at: FunFabFem.com