Description
it hasn't got long left up there ~ at the surface ~
the waters the waters are ganging up on you
freezing and strangling and choking and drowning and freezing and strangling and choking
An invitation to a work in progress sharing for a new aquatic sound performance involving
a human
a submarine
underwater singing
lots of cables
a love song to cetaceans (both toothed and baleen)
and one very lonely whale
Me & My Whale is a sound play currently in development by composer & sound artist XVelastin and writer & performance maker Hannah Mook, with the support of Live Art Bistro, The HopBarn, Royal Exchange Theatre and Arts Council England.
Doors @ 7pm
Partisan
19 Cheetham Hill Rd,
Manchester
M4 4FY
£4 from the link above or cash on the door (no-one turned away for lack of funds).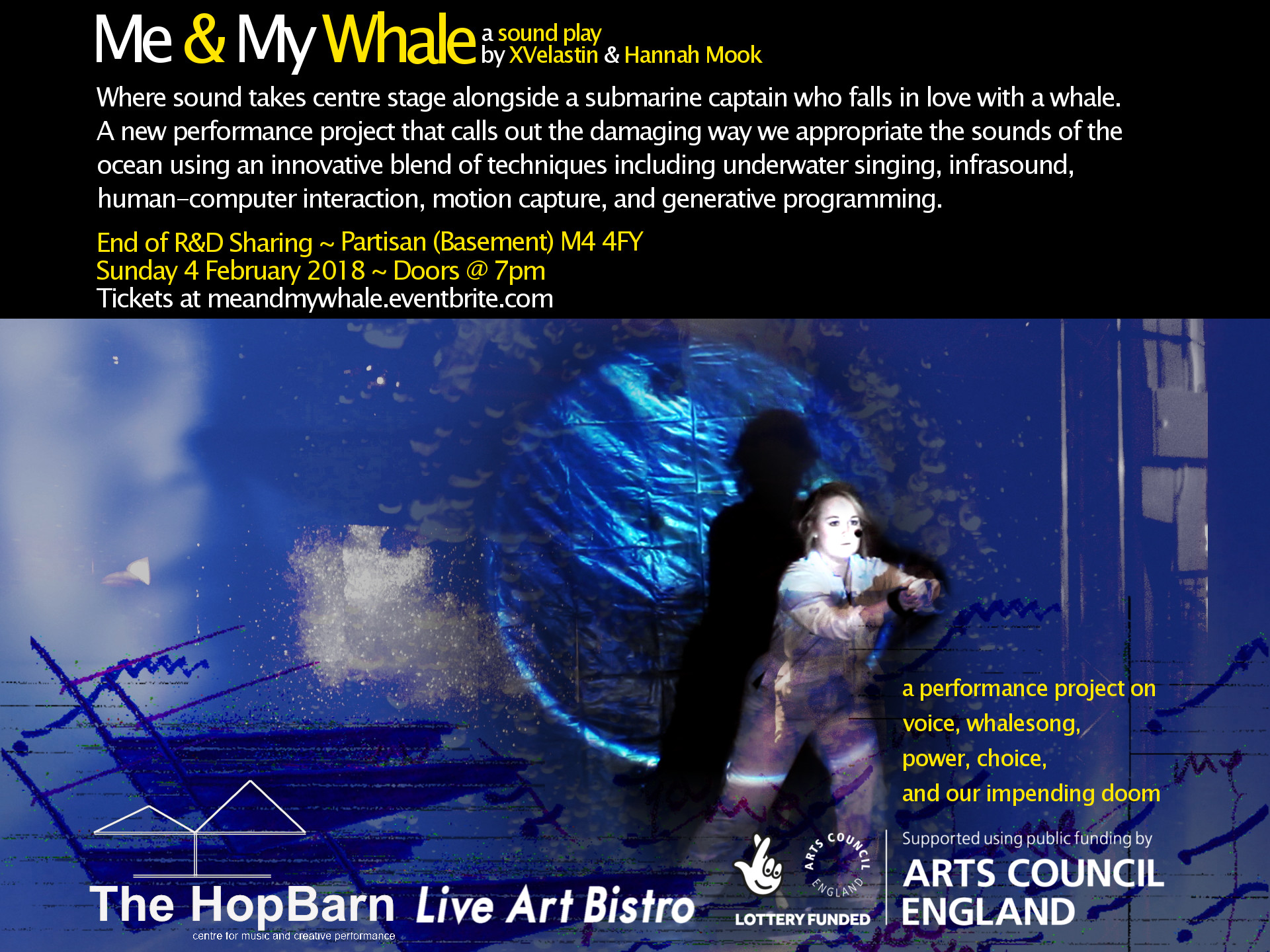 Learn more about our R&D on the project's blog:
meandmywhale.wordpress.com
Bring on the whale!