Description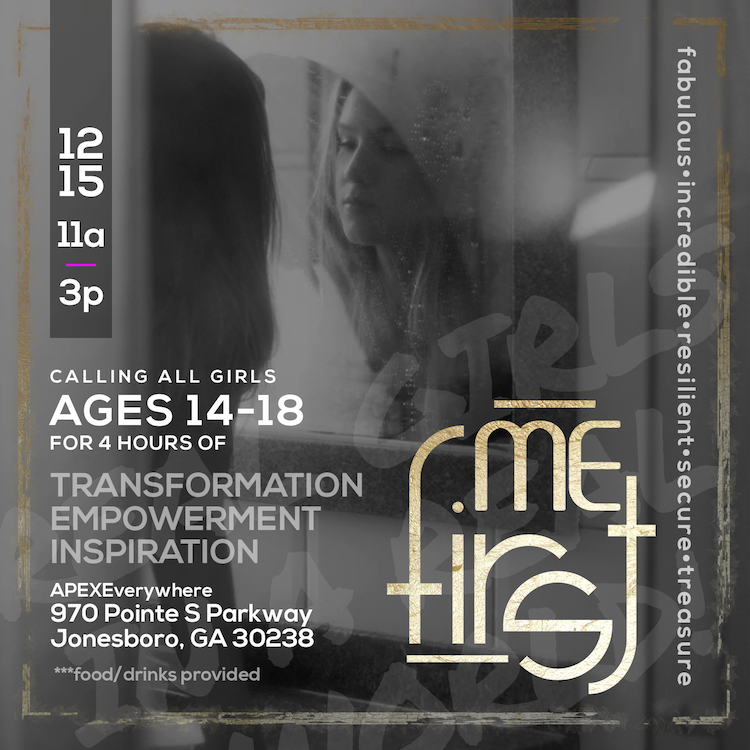 An Safe Space for Real Girls in a Real World having REAL TALK.
CALLING GIRLS AGES 14-18
FOR 4 HOURS OF Transformation, Empowerment and Inspiration.
Moments of BIG SIS/LITTLE SIS imparting conversations encouraging young women to transform their lives by using empowering thoughts to be inspired to LIVE! It's a known fact that when girls are educated, healthy, and empowered, families are healthier. Empowered girls are KEY and CRITICAL to breaking the cycle of poverty for families around the world. Investing in girls is one of the smartest things we can do to promote a healthier, more prosperous world. And beyond that, it's just the right thing to do. Every girl has the right to be in charge of her future and her fate, and we have the collective obligation to protect her rights and promote her wellbeing.
Putting God FIRST IS putting ME FIRST. Knowing you're beautiful talented smart anointed and precious. Never letting anyone tell you anything else.
REGISTER HERE ---------> http://bit.ly/MeFirstRSVP
AND IT'S GOING TO BE FUN FUN FUN!!
- IN DEPTH Q&A
- GAMES
- MUSIC
- PHOTO BOOTH
- EMPOWERMENT EXERCISE
Being intentional about taking care of (ME) HER (girl in the mirror.)
Join us for a afternoon of beautiful girls having the CHANCE to know they have a chance!
YOU ARE FIRST!
F.ABULOUS
I.NCREDIBLE
R.ESILIENT
S.ECURE
T.REASURE