Actions and Detail Panel
"Me, An Author Too!"
Sat, March 18, 2017, 10:00 AM – 1:00 PM CDT
Description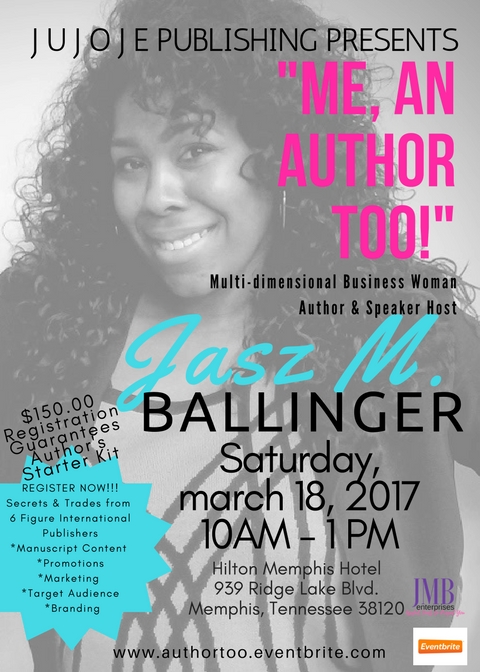 Have you ever wanted to publish a book???
Are you questioning how will it ever happen in your life time???
Are you an unpublished author???
If you answered all of these with a "Yes!" it's time for you to make it happen. Establish your writing authority leaders, entrepreneurs, stay-at-home parents, retirees and students. Join me with the collaboration of other dynamic authors and speakers!
JUJOJE Publishing presents
"Me, An Author Too!"
This seminar is going to be the beginning of your dream becoming a reality. $150.00 registration (you cant beat the price compared to main-stream publishers start off pricing of $3,000.00 +) includes:
* Author's Starter Kit,
* 6 figure I
ndustry knowledge from successful published authors and writers
*Lite Brunch
* and much more
What you thought would take you a life time is closer than it appears.
Invest in your future career and life long desire. Register Today!