Location
Bethesda North Marriott Hotel & Conference Center
5701 Marinelli Rd
Rockville, MD 20852
Maryland SHRM's 2022 State Conference is the largest HR event in MD! Join over 300+ professionals for 3 days of development & networking!
About this event
MDSHRM 2022 State Conference- Game On!
Join Maryland SHRM's 2022 State Conference for our largest HR event in Maryland! We'll be boosting our HR toolkits and reenergizing our engines to get our game faces on over three exciting days filled with dynamic speakers, relevant breakout sessions, fantastic sponsors, and professional networking with hundreds of HR's top Professionals! Don't forget you earn your SHRM and HRCI Credits for attending! Break out of your home office and into our conference! You can't afford to miss out on this fun and exciting event!   
MDSHRM 2022 Keynote Speakers!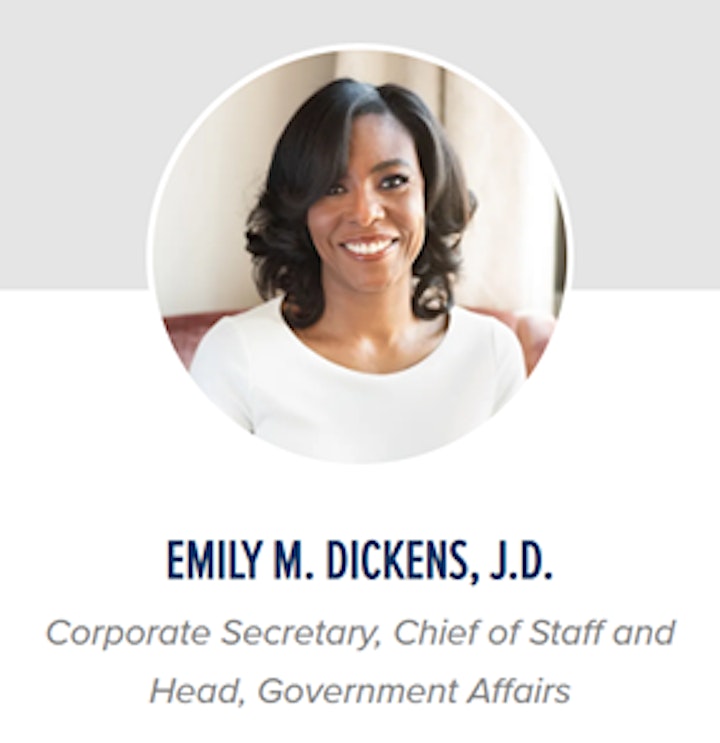 Emily M. Dickens is Chief of Staff, Head of Government Affairs and Corporate Secretary for SHRM, the Society for Human Resource Management. A member of the executive team, Emily has oversight for implementing the CEO's vision, corporate governance, global outreach, government affairs, and the organization's buildings and property. She serves on the executive board of the North America Human Resource Management Association (NAHRMA) and Secretary-General of the World Federation of People Management Associations (WFPMA), and serves as representative to the 2021 Group of 20 (G20) Employment and Education Taskforce and the Special Initiative on Women's Economic Empowerment to the Business 20 (B20).
Emily is an attorney with significant and progressive experience in government, higher education and the non-profit sector. She has served as a member of the leadership team at the University of North Carolina system, the Association of Governing Boards of Colleges and Universities and the Thurgood Marshall College Fund. Her prior roles include general counsel, chief relationship officer, senior vice president, vice president for public policy and assistant vice president for federal relations. She has also worked at Duke University and Fayetteville State University in administrative and external affairs roles.
Topic of Keynote Presentation (Sunday):
An overview of the current state of affairs on Capitol Hill and its impact on employer & employee workplace law.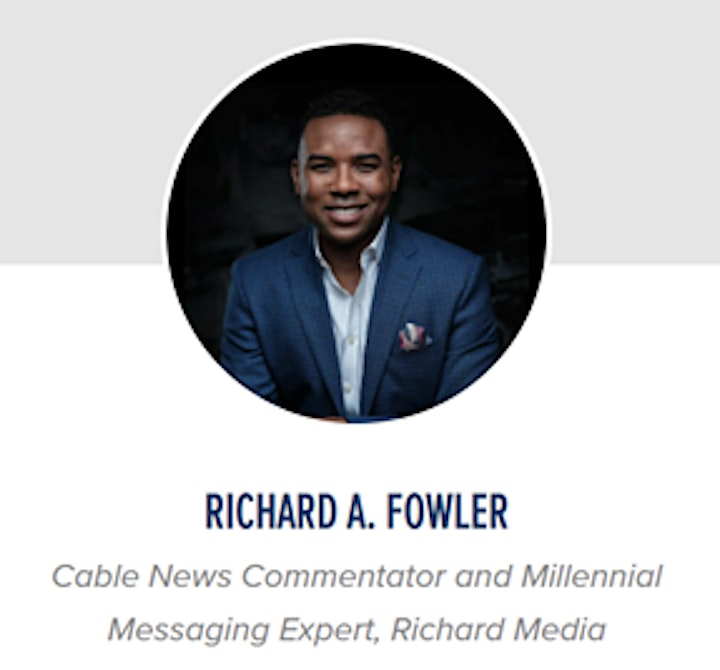 Positioned at the intersection of news, politics, and the cultural issues facing everyday Americans, Richard Fowler's fresh style and out-of-the-box thinking spurs audiences across the country to action and pushes all ages and demographics to ask more of themselves.
When we strip away all the labels, we all want the same things: to be able to provide for ourselves and our loved ones, to live without fear, and to ensure that our kids have better opportunities than we did. Richard Fowler is a fresh voice that gets that.
As a nationally syndicated radio host, Fox News Contributor, and millennial messaging expert, Richard's non-traditional spin on populism has taken audiences by storm. He spends his time working to find the middle ground and real solutions to complex problems facing this nation. As a gay man, Fowler understands this fight more than most, having fought for equality his entire adulthood.
From his campaign work uncovering the deplorable school conditions in the Detroit Public School system to his effort training and equipping hundreds of millennials to run for office and take charge of their community, Richard brings a sense of realness to everything he does.
Topic of Keynote Presentation (Monday): MESSAGING, MEDIA, AND MILLENNIALS
Millennials are the largest generation on our planet. As the baby boomers taught us, the larger the generation, the greater the influence over norms, expectations, media behavior, and political messaging. And with 10,000 millennials turning 21 every day in the United States, now is time to figure out how they think and what that means for our nation and the globe.
Richard Fowler is one of the leading experts on communicating to millennials. Being one himself, Richard has helped political organizations, local governments, elected leaders, and corporations figure out their messaging around millennials, and now he wants to help you. During this talk, Richard gives insights from the media and some messaging tips that baby boomers and other generations need to know to improve millennial relations.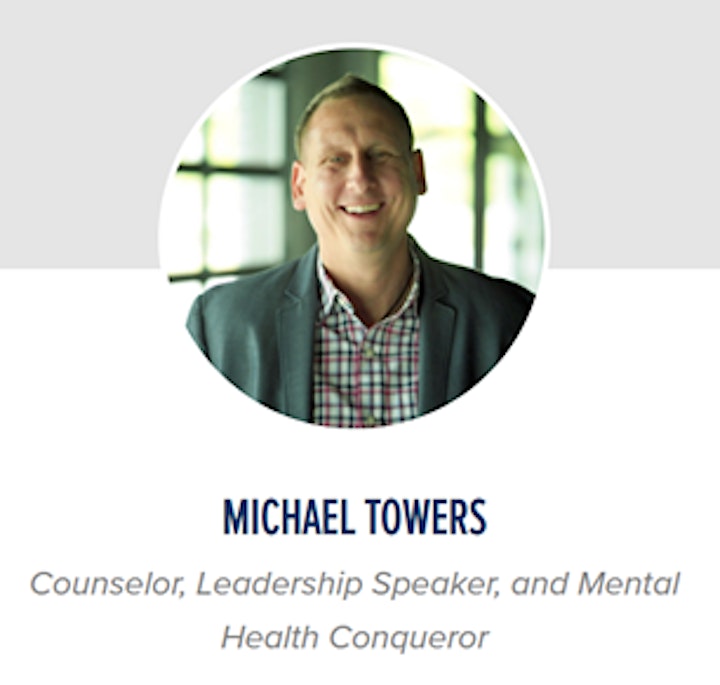 Michael Towers is the C.E.O of Speaking of Your Success. He is a subject matter expert in the areas of leadership, mental health, and addiction. Michael's mission is to utilize his knowledge to improve the lives of people that suffer. Michael wants to use his story to help anyone who wants to rewrite theirs. Hurting people hurt people, and Michael has a heart for helping hurting people.
Motivated by the desire to help others overcome their mental health challenges, Michael resolved to learn everything he could about mental illness. Michael earned degrees in substance abuse counseling and psychology and has been a mental health and addictions counselor for 20 years.
For two decades Michael has given talks to psychiatric hospitals, rehabs, jails, and youth detention centers about how to live with mental illness.
Topic of Keynote Presentation (Tuesday):
An Exceptional Leader C.A.R.E.S.: To make your employees feel like you care requires a shift in Culture, Allocate Resources, Realign Philosophy, Exhibit Empathy, and a spirit to Serve.
Conference Details
Sunday Session:
MD Legislative Update -Cheryl Brown, Attorney at Law Davis, Agnor, Rapaport & Skalny
Cheryl Brown will present the most recent employment law developments out of the Maryland legislative session and provide insight on other local jurisdictional laws.  Legislative and regulatory changes impacting the workplace are ever-evolving.  It is vital that HR professionals and business owners remain informed and provide employees with up to date policies. You will learn about compliance and regulatory issues that affect how you conduct day-to-day HR business.
Breakout Sessions (Monday/Tuesday):
• I Don't Have Sufficient Authority to Speak Up: Making Space for Employee Voice- Dr. Peggy Dufour & Jennifer Locraft Cuddapah
Retaining quality employees and transforming workplace structures to promote positive culture has encountered new challenges amidst the evolving context of Covid-19 professional life.
• Talk Saves Lives: Suicide Prevention Education for Workplace Settings- Tammi Ginsberg
This session provides participants with the scope of the problem of suicide, key research findings, including risk factors and warning signs for suicide, along with recommendations for the role we can all play in suicide prevention.
• Scandals, Headlines & The Hot Seat: HR's Role in Championing an Ethical Culture- Megan LaRocque & Peg McGreevy
Scandals involving fraud, gift giving, workplace harassment, and using the company's assets often highlight what can happen when ethical practices are not integrated into organizational operations.
• Don't Make a MESS out of the MESSage- Mack Munro
It doesn't matter how effective an HR department is. If you can't communicate initiatives, intents, needs, wants, objectives, and successes, your department might not get the respect it deserves.
• Power Team: Up-Level Your Game with Your Circle of Influence-MJ Callaway
In this fast-paced session, Power Team, you discover the three types of people who could be holding you back with the Toxic Audit.
• Uncovering Unconscious Bias- Lorne Epstein
Participants will learn and experience the source of their unconscious bias, how it affects their workplace relationships, and ways to mitigate it and improve their decision-making.
• Immigration Compliance in a Pandemic-Altered World: An Employer's Guide for a Global Workforce- Andrew Greenfield
In what has been a volatile time for U.S. immigration policy, the impact of Covid-19 will continue to create challenges for U.S. employers seeking to recruit and retain foreign professional talent.
• How to Predict Your Sales Candidate's Success Before You Hire Them- Brisa Renteria
Learn how to hire top performing salespeople who will boost your sales revenue!
• Five Solutions to the Workplace Caregiving Crisis and the Great Resignation- Cathy Sikorski
This session will educate HR professionals about the impact caregiving has on employers and employees and how to take corrective action to improve productivity and retention in light of the caregiving crisis.
• The Employees Are Not Coming Back: How to Attract and Retain Valued Team Members- Karen Snyder
People are quitting their jobs at a record pace right now, providing employees with more leverage than employers. The solution for addressing the Great Resignation in your organization is two-fold.
• Unfair Competition: What HR Needs to Know About Noncompete Agreements and Protecting Trade Secrets- Stephen Stern
Noncompete agreements can be an important tool for companies to use in their efforts to protect trade secrets, customer relationships, and other valuable assets.
• Coaching for Improved Performance- Mary Ellen Waltemire
While coaching is not a new method to impact the workforce, it is a strategy that, when implemented intentionally, can have significant positive results on performance across the organization.
• The Yellow Cake Principle: The Recipe for Influence- Roger Grannis
Served up with a blend of actionable ideas and a generous dash of humor, the Yellow Cake Principle provides the ingredients you need to connect, influence, and persuade.
• Take The Fear Out of Team Building- Matt May
Team building is more than zip lining, trust falls, and slide show presentations. This interactive (simple, hands-on activities), informative, and engaging presentation shows you how.
• A Deep Dive into Student Loan Repayment Assistance an Employer's Guide to Implementing a Successful Student Loan Repayment Assistance Program- Tasha McDaniel & Michiale Schneider
Student Loan Repayment Assistance (SLRA) is one of the fastest growing employee benefits.
• The Future of Work Has Arrived – Are You Ready? - Don Rheem
Millions of Americans are quitting every month, driven in large part with dissatisfaction with their jobs and quickly shifting expectations about what they want from "work."
• The Dangers of Secrecy: Ethical HR in the Era of Mutual Transparency at Work- Chas Fields
SHHH! Don't tell anyone. In the digital age where everything is driven by technology, social media, and our devices, employees still feel distant from their organization and their peers.
• How to Understand the Process of Implementing a Strategic Health and Wellness Initiative- Margi Bush
Many people in the U.S. are impacted by the pandemic, and HR professionals are uniquely positioned to support those impacted in their organizations and support them in their health and wellness experiences.
• STRATEGIC THINKING – STOP FIGHTING THE ALLIGATORS AND LOOK UP- Paul McMurray
Too often as managers, we spend our time putting out fires and addressing day to day tasks instead of thinking more strategically about our work.
• Be a Communication Catalyst from Anywhere at Anytime- Mike Nally
Regardless of the median, as HR leaders, you are a catalyst for change, a facilitator of progress, and are the standard for employee engagement in your organization.
And Don't Forget the Best Part (besides getting to hang out with people outside your house)!! It's pre-approved for 11.25 SHRM & HRCI Re-cert Credits, including Business Credits! WOW!  
Conference Agenda and more information will be shared on our Conference App, Whova!
Whova app information will be sent prior to the conference to those who have registered.
Preview the Conference agenda here.
Registration Options:  
Early Bird Registration (Until July 31st): $595/person 
Regular Registration (After September 30th): $725/person 
Summer Special on General Registration: $645/person month of August, $695/person month of September
Sponsorship Opportunities & Exhibitor Booths are Sold out! Wait list is available
Please see our website for more information
Bethesda North Marriott Hotel & Conference Center
Address: 5701 Marinelli Road, Rockville, Maryland 20852 USA
Pricing:  MD SHRM is providing discounted hotel accommodations through the Bethesda North Marriott Hotel & Conference Center in Rockville, MD at significantly reduced rates. This year all activities will be held onsite at the Bethesda North Marriott Hotel. There are no parking fees and ample parking is available. To register for the hotel at the contracted discounted rate you MUST register through the hotel link below or by contacting the Marriott Hotel directly below in order to meet your registration needs. Please ask for the MD SHRM State Council, Inc. conference rate.
Book your hotel stay early here!
Registration Deadline for Hotel Reservations: September 16th, 2022
All reservations must be made by September 16th, 2022 to obtain the discounted rate.
Important Notice – Guaranteed Reservations:  All reservations must be accompanied by a first night room deposit or guaranteed with a major credit card.  Hotel will not hold any reservations unless secured by the above method.
 #MDSHRM22
Thank you to our sponsors! 
 FAQs 
What are my transportation/parking options for getting to and from the event?
On-site parking garage: daily fee of $19 for hotel guests
For Non- Hotel guests: 1-2 Hours …Free /3 Hours…$7.50/ 4 – 12 Hours…$2.50/hour Maximum charge is $30
How can I contact the organizer with any questions?
Please contact: mdshrm.conf@gmail.com
What's the Cancellation/Refund policy?
*Refund Policy if registered before July 31st, 2022 for Conference Early Bird Registration Fee: Price Paid : $595/Registration Only:
Refund of Early Bird Rate if Cancelled By: July 31st, 2022 $398.05; August 31st , 2022$292.30; September 10th, 2022 $125.70
*Refund Policy if registered after July 31st, 2022 at Full Conference Registration Fee: Price Paid: $725/Registration Only:
Refund of Full Conference Rate when registered after July 31st, 2022, if cancelled by: August 10th, 2022 $502.15; August 31st , 2022 $369.05; September 10th, 2022 $157.30
**Regardless of refund amount listed the amount refunded will never exceed the amount paid.**
Thank you to our Sponsors!
Platinum Sponsor: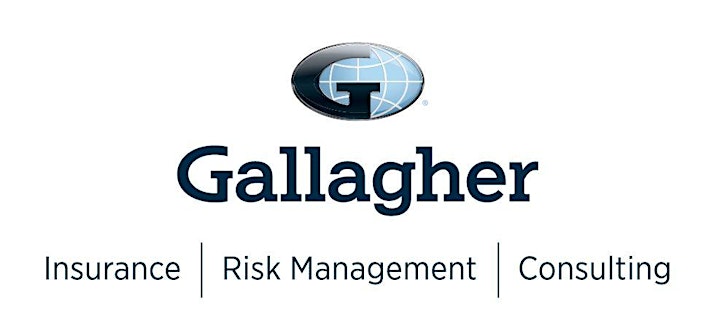 Gold Sponsors:
Benefit Resource