MDSAP/ISO Audits and FDA Inspections

Thursday, October 10, 2019 from 4:00 PM to 8:00 PM (EDT)
Event Details

 Inspections: MDSAP, FDA, and ISO 13485
How to Handle and How to Survive 
The NEDG thanks everyone who registered early and is looking forward to this event.
There is a Waitlist option (in case there are cancellations) ... please use that.
And if there is sufficient interest, the NEDG will repeat this event.
Change is happening! This Evening Event - Round Table Style - will focus on successfully handling inspections in today's environment.
Share and learn ... What's new and what to expect before, during, and after inspections/audits.
What works and what doesn't? 

For example … How do today's Medical Device companies:
Know what to expect regarding inspections?
Decide whether to go into the "MDSAP" program?
Cope with unusual expectations/questions/behaviors/demands?
Decide who should (and who should not) meet with the Inspectors?
When do MDSAP findings automatically become FDA "OAI"s?
Handle the Opening Meeting, the Closing Meeting?
After the Inspection: Responses? 483s/Annotations? EIRs? FOI?
You are invited to participate in an interactive and informative session on Inspection experiences and enjoy dinner with your colleagues and the NEDG members. This is your opportunity to share your experiences, successes, and concerns, discover what's new, discuss common issues and pitfalls, and learn of new ways to approach the changing MDSAP, FDA, ISO 13485:2016, and other Inspection programs.
The meeting will begin with a brief overview of the types of Inspections. An interactive, facilitated discussion will follow. Come share experiences, ask questions, and pass on advice. 
The meeting will take place on October 10, 2019 at the Conference Center at Waltham Woods, 860 Winter Street,Waltham, MA 02451.
Check in will be from 3:30 - 4:00 PM.. Start time at 4:00. Dinner from 6:00 – 6:45 PM.
The program, will end no later than 8:00 PM.
Register early and reserve a place. Due to the interactive nature of this event, participation is limited to 30 attendees, and is on a first come first serve basis.
Early Bird Rate - Register by September 30, 2018: $150.00
Early Bird Group Rate  – Register by September 3, 2018: $125.00
Standard Registration, After September 30, 2019: $175.00
Group Rate After September 30, 2019: $150.00
Student Rate: $125.00 (with ID)

Group Rate is for 4 or more from the same company, registering at the same time 
Speakers and facilitators for the Event: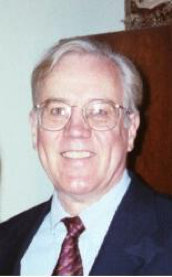 Art Rankis, Consultant

Diane Shay, Consultant 
For more information contact:
           Art Rankis   - arankis@aarankis.com     1 508 847 5961
           Diane Shay - diane.shay@ymail.com   1 978 846-2089
Event Refund Policy: We unfortunately cannot offer refunds for cancellations made within 1 week of this event. The NEDG does offer full credit towards future events. Substitute or replacement persons are always permitted. Please contact one of the program chairs listed if a change is to be made to ensure we have the most up-to-date information on the event's attendees.
For more information about ASQ Biomedical Division go to www.asq.org/biomed
When & Where

The Conference Center at Waltham Woods
860 Winter St
Waltham, MA 02451


Thursday, October 10, 2019 from 4:00 PM to 8:00 PM (EDT)
Add to my calendar
Organizer
§
The Biomedical Division is an industry specific Division of ASQ
To be the leading authority on quality issues
related to the Biomedical Community
To promote the awareness and the use of
quality principles, concepts and
technologies in
the Biomedical Community