About this Event
Doors 7:30PM ✹ Show 8:00PM
$20 ADV ✹ $25 Day of Show ✹ 21+
ABOUT SUMMER SERIES AT INDUSTRY CITY▶
Created by the team behind Brooklyn venues The Bell House and Union Hall, City Farm Presents returns to Industry City for a second summer of outdoor shows in Courtyard 1-2! From June-September, this season features an expanded schedule with more than 35 concerts and dance parties. Audiences can expect to discover a diverse line-up featuring genres spanning rock, soul, electronic, jazz, world and beyond. This summer will introduce thoughtful artist curation to an already unique and creative space, bringing a fresh take on the New York City outdoor concert experience. For more information, visit our Website or the City Farm Presents Facebook, Instagram or Twitter.
All Summer Series shows are located at Industry City in Courtyard 1-2 (info and directions below).
Doors open one hour prior to performance unless otherwise noted.
VENUE ADDRESS ▶
Industry City - Courtyard 1-2
Entrance at 238 36th Street (Food Hall Entrance)
Brooklyn, NY 11232 | Google Maps
DIRECTIONS TO THE VENUE ▶
☞ BY CAR
There is a paid designated parking lot accessible via 2nd Avenue between 32nd Street and 36th Street
☞ BY PUBLIC TRANSPORTATION
D / N / R to 36th Street
B63 Bus to 36th Street
☞ BY BIKE
There are bike racks located throughout the Industry City campus.
There is a Citi Bike bike sharing station located at 2nd Ave between 36th Street and 35th Street, and another at the corner of 2nd Ave and 39th Street.
FOOD OPTIONS AT INDUSTRY CITY▶
Eat your heart out Brooklyn. From Korean comfort food to Instagram-famous Avocado toasts, Industry City's Food Hall is a delicious culinary gathering place in the center of campus. Stroll along Innovation Alley and beyond to discover other Brooklyn-based purveyors serving up local craft spirits distilled on site and some of the country's best BBQ.
Table 87 Pizza
Burger Joint
Ends Meat
Avocaderia
Taco Mix
Recently opened Japan Village (Building 4)
Hometown BBQ (Building 5 - Opening Soon!)
Click Here For Food Options Near Courtyard 1-2 in Industry City
VENUE BAR HOURS ▶
Our venue bar is open for all scheduled performances at doors, and in addition to:
Thursday-Friday: Opens at 4:00PM
Saturday-Sunday: Opens at Noon
✴ Happy Hour! ✴
Weekdays 4:00pm-7:00pm, $1 off all beer, wine and well!
RAIN OR SHINE POLICY▶
All Performances are Rain or Shine. In the event of dangerous weather we will be communicating updates on our website, Facebook, Instagram Stories and Twitter.
✹✹✹✹✹✹✹✹✹✹✹✹✹✹✹✹✹✹✹✹✹✹✹✹✹✹✹✹✹✹✹✹✹✹✹✹✹✹✹
ABOUT MDOU MOCTAR ✹
Mdou Moctar immediately stands out as one of the most innovative artists in contemporary Saharan music. His unconventional interpretations of Tuareg guitar have pushed him to the forefront of a crowded scene. Back home, he's celebrated for his original compositions and verbose poetry, an original creator in a genre defined by cover bands. In the exterior, where Saharan rock has become one of the continents biggest musical exports, he's earned a name for himself with his guitar moves. Mdou shreds with a relentless and frenetic energy that utterly sets him apart.
Mdou Moctar hails from a small village in central Niger in a remote region steeped in religious tradition. Growing up in an area where secular music was all but prohibited, he taught himself to play on a homemade guitar cobbled together out of wood. It was years before he found a "real" guitar and taught himself to play in secret. His immediately became a star amongst the village youth.
In 2008, Mdou traveled to Nigeria to record his debut album of spacey autotune, drum machine, and synthesizer. The album became a viral hit on the mp3 networks of West Africa, and was later released on the compilation Music from Saharan Cellphones. In 2013, he released Afelan, compiled from field recordings of his performances recorded in his village. Then he shifted gears, producing and starring in the first Tuareg language film, a remake of Prince's Purple Rain (Rain the Color Blue with a Little Red in It). Finally, in 2017, he created a solo folk album, Sousoume Tamachek, a mellow blissed out recording evoking the calm desert soundscape. Without a band present, he played every instrument on the record. "I am a very curious person and I want to push Tuareg music far," he says.
2019 brings his first recorded in a proper studio - Ilana (The Creator), out Mar. 29th on Sahel Sounds. He has shared the first single, "Kamane Tarhanin," and has announced spring tour dates in support of the new record. A long time coming, Ilana is Mdou's first true studio album with a live band. Recorded in Detroit at the tail end of a US tour by engineer Chris Koltay (the two met after bonding over ZZ Top's Tres Hombres), the band lived in the studio for a week, playing into the early hours. Mdou was accompanied by an all-star band: Ahmoudou Madassane's (Les Filles de Illighadad) lighting fast rhythm guitar, Aboubacar Mazawadje's machine gun drums, and Michael Coltun's structured low-end bass. The album was driven by lots of spontaneity – Mdou's preferred method of creation – jumping into action whenever inspiration struck. The resulting tracks were brought back to Niger to add final production: additional guitar solos, overdubs of traditional percussion, and a general ambiance of Agadez wedding vibes.
The result is Mdou's most ambitious record to date. Ilana takes the tradition laid out by the founders into hyperdrive, pushing Tuareg guitar into an ever louder and blistering direction. For Mdou, his style is to draw on both modern and traditional sources and combine elements into new forms. In "Ilana" Mdou reaches back into Tuareg folklore for inspiration, riffing on the hypnotic loops of takamba griots, or borrowing vocal patterns from polyphonic nomad songs, and combining them with his signature guitar. You can hear the effect in tracks like "Kamane Tarhanin," where a call and response lyric lifts up over a traditional vocal hum before breaking into a wailing solo with tapping techniques learned from watching Youtube videos of Eddie Van Halen.
As Mdou travels the world, he divides his time between two places, alternating from lavish weddings in Agadez to sold out concerts in Berlin nightclubs. It offers a unique perspective, but also means that he needs to address different audiences. At home, his compositions send a message to his people. Abroad, his music is an opportunity to be heard and represent his people on a world stage.
ABOUT BOOGARINS ✹
Sombrou Dúvida is a question. A play on words in Boogarins' native Brazilian Portuguese. It's a contraction of "Sombra ou Dúvida", the title track of the album, which translates as 'Shadow or Doubt'. There might seem to be a darkness to the question, given that both choices aren't exactly cheery. Yet, Dino, the smiling, Afro-donned singer of the group tells us that "shadow" refers to a feeling related to your comfort zone, whereas doubt is the uncertainty that hits people and leads them to follow their instincts."
Boogarins' own instincts led them to continue elaborating on the dark themes of 2017's surprise-drop Lá Vem a Morte (Here Comes Death) in a rented house in Texas. The quartet completed several additional tracks before relocating their efforts to a nearby recording studio for multiple sessions with engineer Tim Gerron and producer Gordon Zacharias over the ensuing 2 years, alongside several North American and European tours.
For fans of previous works by the band, Fernando Almeida's songwriting and soaring vocals guide Sombrou Dúvida in a way that's reminiscent of the Latin Grammy-nominated second album "Manual", which was a portrait of a live band exploring the professional recording studio for the first time. The new 10-song set builds on this premise while retaining many of the home-recorded electronic elements of Lá Vem a Morte.
The use of a large, tuned live room at Austin's Space Recording Studio allowed Boogarins to include the bold sound of their live performances — heavy rock guitar from Benke Ferraz (also in the producer role) colliding with experimental synth noise and bass undercurrents from Raphael Vaz, all driven by the incredibly dynamic and effulgent drummer Ynaiã Benthroldo.
"We didn't want to write songs telling people what to do, but instead help them find their own thing. So, there are more questions in the album than answers" Dino adds. In these days of uncertainty, perhaps there's some comfort to be found by remaining in the shadows
Sombrou Dúvida will be released worldwide on OAR on May 10, 2019 alongside major Summer festivals and an extensive Northern Hemisphere Fall club tour.
Boogarins' Fernando "Dino" Almeida and Benke Ferraz began playing music together as teenagers in the central Brazilian city of Goiânia – creating psychedelic pop in their parents' gardens, filtering their country's rich musical history through a very modern lens. By the time the group's home-recorded debut LP, 'As Plantas Que Curam' (2013), was released worldwide, the band had recruited a proper rhythm section and were developing a name around Goiânia. Soon after, the group was booking regular gigs in São Paulo and across the country. Ultimately, with glowing praise from critics abroad (Chicago Tribune #9 Album of 2013) and a growing international audience, 2014 saw Boogarins circling the globe continually – headlining clubs and playing festivals from Austin to London, Paris to Madrid, New York to San Francisco, Santiago to Mexico City, playing alongside many great artists around the world.
The band's second album, 'MANUAL' (2015) — was nominated for a Latin Grammy (Best Rock Album, Portuguese Language) and was launched in London, inspiring MOJO Magazine to award the group its MOJO Rising distinction. The Spain-recorded tracks feature a solidified four-piece with bassist Raphael Vaz and drummer Hans Castro. Celebrated Brazilian drummer Ynaiã Benthroldo stepped in for the live duties and the four would eventually hole up in a house next to Austin's SPACE studios for most of a summer, recording new material in between a several-week Austin club residency, East and West Coast US Tours, and Iberian Peninsula tour, as well as live broadcasts on KUTX, KEXP and NPR's World Cafe.
While continuously touring and recording, highlighted by global festival appearances in Central Park, Lisbon's Rock in Rio, São Paulo's Lollapalooza and Vancouver's LEVITATION, amongst others, 2017 ramped up the group's recorded output with a snapshot of their increasingly intricate live performances on 'Desvio Onírico – Live 2016'. The band then continued to dig in further just a few months later with the surprise EP drop 'Lá Vem a Morte', a dark and challenging investigation into emotional and sonic incongruity. The acclaimed new material carried the band — once again — across hemispheres, culminating in a breakthrough live appearance in their home country of Brazil at the world's largest musical festival — Rock in Rio.
MOJO Rising! "Brazilian Boogarins subtly update the Tropicália template by taking in acid-fried indie rock on MANUAL." – Mojo Magazine, February 2016
"There is a Brazilian psychedelic-rock tradition, for sure. But Boogarins doesn't sound beholden to the documents of it. It's not a band of formalists doing homage work… "Manual" connect(s) generally to plenty of things: to the Beatles' "Tomorrow Never Knows," recorded nearly exactly 50 years ago, and then to early Pink Floyd, and out into 1990s post rock and the current international neo-psychedelic map of bands like Dungen and Temples." – Ben Ratliff, The New York Times, April 2016
"Boogarins have blossomed into a worldwide force beyond their native Brazil." – Rudi Greenberg, – The Washington Post, July 2016
"Even if you don't speak the language, the message is clear: This is an album that is begging you to confront your cynical ways and reconcile them with the realities of the world around you, whether those truths are 'good' or 'bad.'" – Consequence of Sound, 2017
Sign up for our newsletter! http://eepurl.com/geb4kf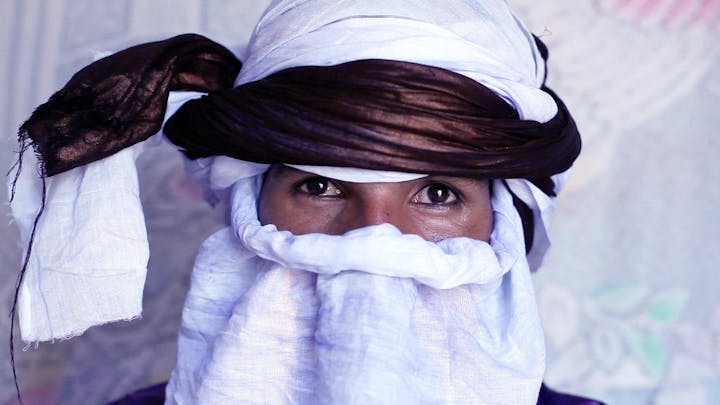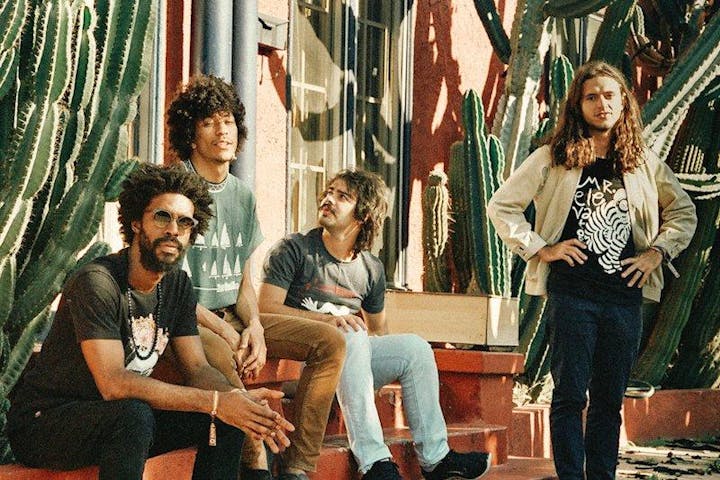 Performers
Date and Time
Location
Industry City
238 36th Street
Courtyard 1-2 (Food Hall Entrance)
Brooklyn, NY 11232
Refund Policy