MDOT's 2014 Essence Music Fest Packages

Friday, July 4, 2014 at 7:00 PM

-

Monday, July 7, 2014 at 10:00 PM (PDT)
Event Details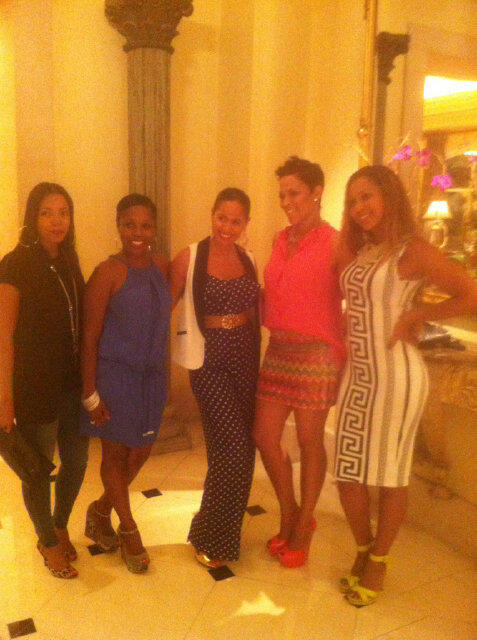 ESSENCE MUSIC FESTIVAL
2014
MDOT's 5th Anniversary
New Orleans, LA
Friday, July 4 - Monday, July 7, 2014
  WE HAVE PROVIDED QUALITY TRANSPORTATION AND LODGING TO NEW ORLEANS FOR ONE OF THE MOST CELEBRATED EVENTS FOUR STRAIGHT YEARS. COME CELEBRATE WITH US THIS YEAR ON OUR 5TH ANNIVERSARY!!
Full Travel Packages Includes
Roundtrip transportation from Augusta or Atlanta to New Orleans via Motorcoach!!!
3 Nights at a Upscale New Orleans Hotel (Email for details)
MDOT Signature Gift Bag 
Cocktails and Beer served on motorcoach!!!!!
Staff aboard motorcoach!!!!
Tickets to the All White Yacht Party!!!!
Full Travel Package Prices
Single (one in a room) -   $2400 per person
Double (two in a room) - $1100 per person
Triple (three in a room) - $700 per person
Quad (four in a room)  -   $650 per person
You will stay at a premier hotel for the 2014 Essence Music Festival. You will enjoy great accommodations, a great location and you will see A-List celebrities in the lobby of the hotel the entire weekend. This hotel is a few steps away from the Convention Center, River Walk Mall, the French Quarter, Harrah's Casino and the Mississippi River. WE PARTY WITH THE STARS. Make sure you check out the pictures on our website www.MDOT4u.com
 Payment Guidelines
This guideline is here to help you stay on track with your payment plan. You can start making payments at any time during the sale of this package. Please note that if you make your first payment well after the start of this payment guideline you should be prepared to catch up with payments as soon as you can so you will not have such a large final payment. It is also your responsibility to stay on top of your roommate to be sure they are making their payments timely as well. Roommate Account summaries are available upon request. Just email us at mdotmaketinggroup@gmail.com
As a rule of thumb, by March 1, 2014, 50% of your balance should be paid. WE ARE NOT ASSOCIATED WITH ESSENCE MAGAZINE NOR ARE WE APART OF THE ESSENCE MUSIC FESTIVAL. TICKETS TO THE CONCERT CAN BE PURCHASE AT TICKETMASTERS.COM
$175 or more – February 3
$100 or more – March 1
$100 or more – April 1
Final Payments – May 1
Company Policies
You must accept our Terms and Conditions before any payment will be accepted.
You must register in the name of your government issued ID you will use for travel. 
All payments are NON-REFUNDABLE & NON-TRANSFERABLE.
You must make monthly payments on your reservation after your initial first deposit. Any payment amount of $100 or more is acceptable.
If you fail to make monthly payments your reservation is subject to cancellation and any previous deposits will be forfeited and your room will be re-sold. If you are falling behind on payments, please contact us to bring it to our attention or we can only assume you have abandon your reservations.
Rates are subject to change.
Late fee of $50 per person are due after final deadline. Late payments are only accepted by approval of management. You must let us know in advance.
Account summaries are sent to everyone sharing a room. No individual summaries can be requested.
 You must note this on your reservations at the time of booking. Subject to availability.
Itinerary is subject to change.
Motorcoach Itinerary will be published on June 4, 2014.
About MDOT Marketing
We offer a full service customized promotional campaign for you, your band, or your business! This will help you bring in the publicity and results you need for expanding your audience/customer awareness and reinforcing your message in local markets to specific demographics effectively in a region. We work closely with our clients to maximize their exposure through multiple outlets by providing customized promotional solutions and services for a wide array of different sectors from corporate identity and product awareness campaigns, to the music street teams, to a small targeted audience.
Contact MDOT Marketing
 Via Phone:  Marcus (706) 533-1320 or Marquez (706) 564-2970
Via Web: www.mdot4u.com
Via Email: mdotmarketinggroup@gmail.com
Via Facebook: www.facebook.com/mdot4u
When & Where

New Orleans, LA
500 Canal Street
New Orleans, LA 70130


Friday, July 4, 2014 at 7:00 PM

-

Monday, July 7, 2014 at 10:00 PM (PDT)
Add to my calendar