Description
What is the future of friendship?

Can friendship begin and end on line? Will we need face to face contact to nourish our friendships in the future? Will artificial intelligence and algorithms help us be better friends and choose our friends more wisely? Is it possible to have friends from other species?

Give your brain, body and soul a work out with a conversation worth having at our next Salon.
The panel for this interesting and far-reaching conversation is:

Chad Crittle,
Zoos SA
Chad is a full time animal trainer currently working with a diverse presentations collection with a main focus on birds.He has background in professional performance. A modern day Dr Doolittle, Chad and knows a lot about cross species friendships.

Lauren Jew,

Aldinga Children's Centre

What are the four year olds of today teaching us about friendship in the future? Lauren is a communicator, educator, collaborator, team-builder, networker and influencer and gets to eaves drop on how little ones make and break friendships.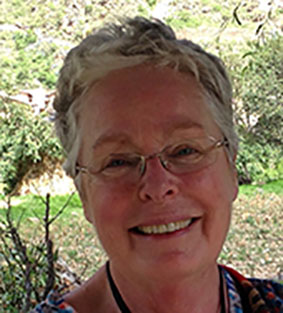 Jo Jordan, Australian Friends (Quakers) Yearly Meeting Clerk
Jo has been an active member of the Society for the past 36 years participating in local, regional and national gatherings of Friends. She started her paid working life as a librarian and, after raising a family of three, she studied to be a teacher and worked SA secondary schools, both public and private as a teacher of English and Studies of Religion. Ten years ago her career took a different path, that of a civil celebrant, conducting weddings, funerals and community celebrations. Jo continues to juggle the voluntary, but demanding, work as national "head of church" with family life and being Granny.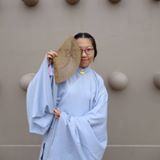 Artist-in-residence (Miranda) Lyu Dan
Be entranced by with the hypnotic sound of the autoharp providing a soundtrack to send us off to be more friendly in the future!

Moira Deslandes will facilitate the panel conversation. She has worked in direct services as a social worker supporting families at risk, through to being a Chief of Staff for a government minister - from the kitchen table to the cabinet table. Moira works locally, nationally and internationally facilitating the kind of futures individuals, leadership teams, communities and organisations are seeking. She is a non-executive director of Scope Global, and founder of Chooks, an initiative to bring a gender lens to enable equity for women innovators and entrepreneurs in start ups and social enterprises. Moira will ask challenging questions, inviting the panel to dig deep, find synergies and build a conversation you can keep having once the salon is over.
Our host is Melody Bendindang from MDC. Melody looks forward to welcoming you to The Jade on 5 October. Nibbles and good company are included in the price. The bar will be open to purchase drinks.
The Future of Friendship is part of the 2017 Open State Festival in the Future Human stream.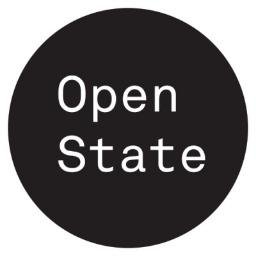 See you there!
Date and Time
Location
Refund Policy