Description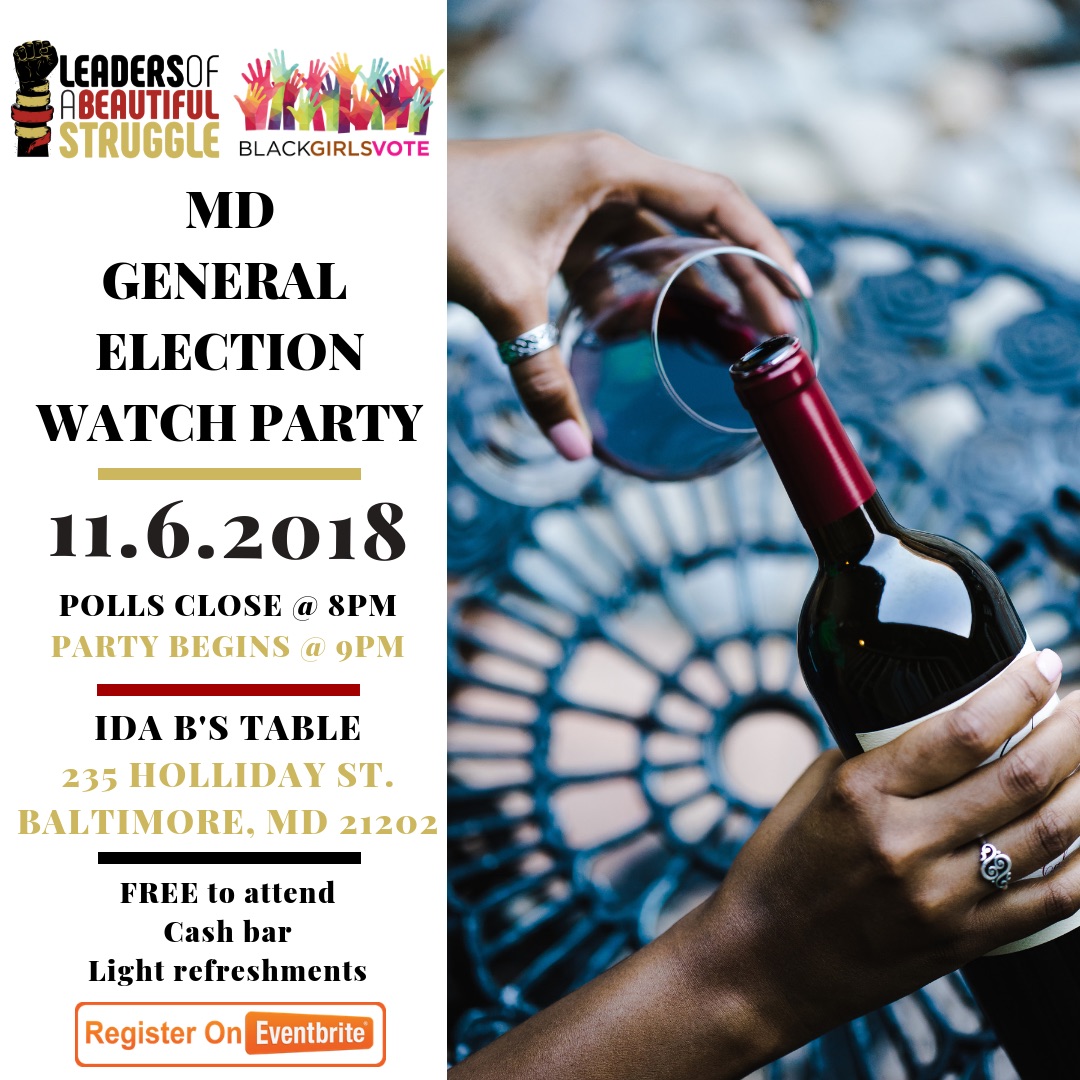 Join Leaders of a Beautiful Struggle (LBS) & Black Girls Vote for our MD General Election Night Watch Party!
Network, socialize and support a Black business (at the same time!).
Date: 11.6.2018
Time: Polls close @ 8pm. Party starts at 9pm.
Place: Ida B's Table, 235 Holliday St., Baltimore, MD 21202
Make sure you cast your ballot by 8PM! The party begins at 9PM and ends when the results come in. We'll have televisions tuned in to all local news stations while the precincts report the results.
Don't just sit at home on election night! Hang out with Baltimore's Grassroots Thinktank!
FREE to attend – RSVP required. Light refreshments will be provided. Cash bar available.
---
NOTE: Leaders of a Beautiful Struggle (LBS) is an independent, for-profit advocacy organization located in Baltimore, Maryland. LBS is not associated with or funded by any political party, politial action committee or political candidate for office.