McSweeney's Festive Occasion

Friday, July 31, 2015 from 7:00 PM to 10:00 PM (PDT)
Event Details
The reclusive and partially bearded staff of McSweeney's Publishing
cordially invites you to attend
Timothy McSweeney's Festive Occasion
or A Summer Bash in Tearful Recognition of Successful Crowdfunding
or This Party Will Not Be Gray
or We Bought a Pretty Sweet Fog Machine and We Need an Excuse to Use It
—  —  —
In May we launched a Kickstarter campaign to help support our fall roster of books, magazines, podcasts, and website. We hit our goal (glory!), and we haven't slept since, what with all the T-shirt printing and tote-making and, best of all, books being sent to press. But we're taking a break from the editing and designing and writing and producing to, first, take a short nap, and then to throw a party to which you are invited.
Here is a list of reasons why you should come to this party:
Many friendly and engaging members of the McSweeney's staff and extended family will be in attendance.

There will be a raffle, a very good raffle, through which you'll be able to walk away with signed first editions, original art from Dave Eggers, Tucker Nichols, and Tony Millionaire, gift certificates to ICHI Sushi, records and goodies from K Records, and other fun bundles.

You will be among the first to see the first pages, fresh from the printer, of the much-anticipated picture book This Bridge Will Not Be Gray, by local notables Dave Eggers and Tucker Nichols.

Our playlist is currently twice as long as the party itself and very good.

There will be free snacks from Nopalito, Bi-Rite, and The Whole Cake, all provided before 9:00 p.m, when food tastes best.

We're continuing to pursue our transition to nonprofit operation, which will allow us to carry on our commitment to boundary-pushing storytelling and design for many years to come, and your ticket will help us make that transition happen.

Fog machine.
Space is limited, so we hope you'll claim your spot soon. If you aren't able to join us, you can still support McSweeney's by making a donation on our website—but we'd love to see you Friday, too. Till then—
McSweeney's
We are grateful to our generous sponsors, Green Apple Books, Encanto Pisco, Nopalito, The Whole Cake, Bi-Rite Market, and Mirassou Winery.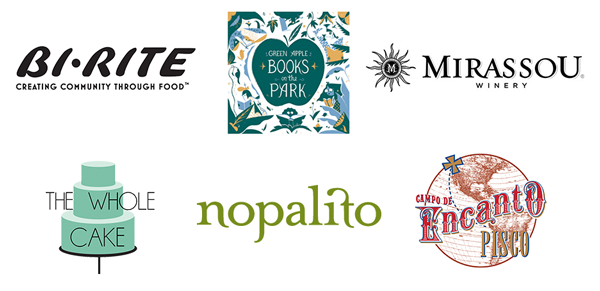 When & Where

Green Apple Books on the Park
1231 9th Avenue
San Francisco, CA 94122


Friday, July 31, 2015 from 7:00 PM to 10:00 PM (PDT)
Add to my calendar