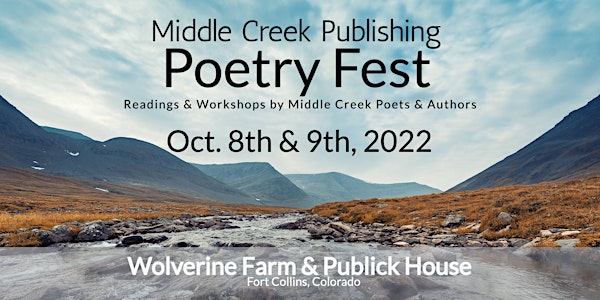 MCP Poetry Fest Free RSVP/Registration for Poetry Readings
A Two-Day Schedule of Poetry Readings and Literary Workshops by Middle Creek Poets & Writers, followed by an open mic for those who sign up.
When and where
Location
Wolverine Farm Publick House 316 Willow Street Fort Collins, CO 80524
About this event
Wolverine Farm & Publick House has extended their generous support of their venue to welcome Middle Creek Publishing & Audio, a small, independent literary press based in Colorado. Please join Middle Creek Publishing and the Fort Collins community for two days of poetry readings, book sales, and literary workshops. Middle Creek will have a large selection of books and merchandise for sale, and Wolverine Farm & Publick House will have their excellent selection of drinks and treats. Check out the Events Page on our website (www.middlecreekpublishing.com) for more details including workshop information & registration and the schedule of events.
MCP Poetry Readings will be free and open to the public, but we would love for you to register/RSVP as a show of support for Middle Creek Publishing & Wolverine Farm, and to help us get a feel for the amount of attendees we may be expecting. Featured Poets will be Ashley Howell Bunn, Anne Haven McDonnell, Tony Burfield, Amy Wray Irish, E. A. Lechleitner, Alexander Shalom Joseph, David Anthony Martin, Aaron. M. Moe, Mike Parker, Laura Grace Weldon, and Kathleen Willard.
Open Mic: Attendees can sign up for the open mic opportunities at the Poetry Fest during event hours, and the Open Mic Reading will be from 5:00pm - 6:00pm on October 9th.
MCP Workshops will have separate registrations, $15 registration fees. Select workshops may have a limitation on capacity, so check out our Events Page on our website (www.middlecreekpublishing.com)and register early.
Readings and Workshops will alternate so no one has to miss out on any opportunity in favor of another, and to make it as easy and comfortable a time for all, and provide portions of the day to connect to the community, engage in conversation, shop for books and merchandise and to take some time to write.
Wolverine Farm & Publick House is a non-profit literary and arts organization based in Fort Collins, Colorado. We publish books and newspapers, house Perelandra Books, sell wares from local makers, and provide space for community events and projects related to our mission. Stop in and enjoy a local beverage or snack, shop our local makers retail space, or attend one of our many events. We also offer space rental for meetings and parties and work with local nonprofits. Please email publickhouse@wolverinefarm.org with questions.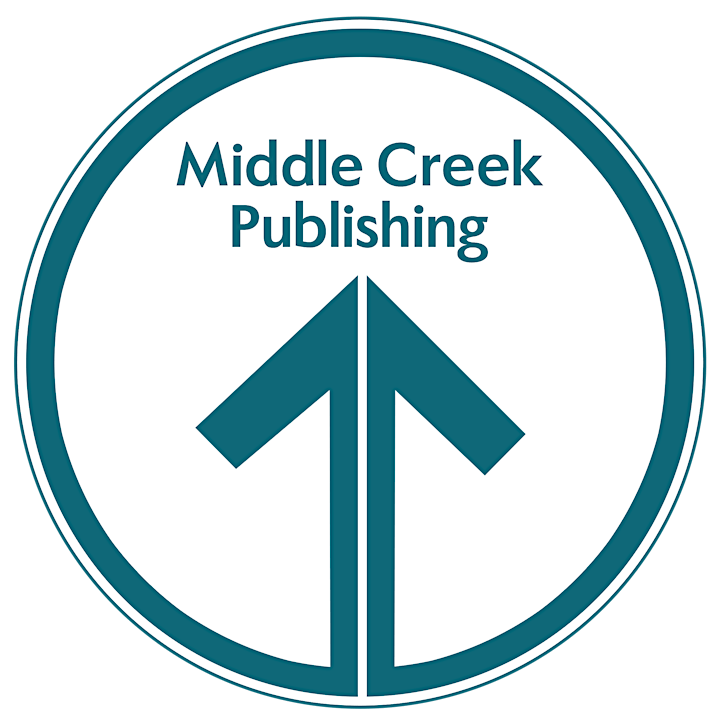 Middle Creek Publishing & Audio is a small, independent press dedicated to the quality literature of human ecology. Although based in Colorado, it publishes literature of all genres from poets and writers from all over, and seeks to connect people to themselves, each other and their environment, contribute to the conversation about the experiences of both human and other-than-human beings in this perilous time of the anthropocene, and provides a place where the vital response of artists to their world can be shared.