Description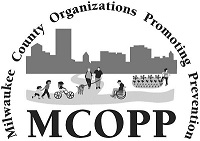 The Day of Learning is a one-day conference focused on health promotion and engagement with community. Throughout the day, there will be opportunities for networking, educational sessions focused on nutrition, physical activity, health policy and research, resource identification, strategic grant planning, and action for research.
The objectives of the day will be to:
Evaluate current community needs in health promotion and related education, research, and system and policy change;

Identify current methods used for dissemination of health promotion information to families and communities; and

Create connections and strategies to promote health promotion education, research, system and policy change
The event will be held at the Milwaukee Asian Market from 9 a.m. to 3 p.m. and will include lunch.
This event is hosted by MCOPP with funding support from the Medical College of Wisconsin (MCW) Community Engagement Core, MCW Department of Family and Community Medicine, MCW Institute for Health & Equity, United Neighborhood Centers of Milwaukee (UNCOM) and Marquette University (MU) Office of Community Engagement.
Cost: $20.00