Description
In health and especially mental health, we find ourselves at a transitional moment. This is a moment to pause, review and reflect on what's working, and what's not. It is a moment of honest engagement with our most well-meaning intentions to really check and see .....is this still, now, fit for purpose?
Let's talk about paradigm shifts.... in mental health. And particularly in how we work with extreme states of mind and altered consciousness. Going by a variety of labels in the medical model (psychosis, schizophrenia, depersonalization etc), these states are often treated with medication to reduce or eliminate "abnormal" perceptual experiences. Side effects are common and unpleasant. Medication is often proposed for life, "a bit like diabetes" is the oft quoted comparison.
But are there other ways to work with these states? Those that include the body, meditation practices and, most importantly, a broader, less judgmental, reactive and stigmatizing view? What happens when you take out the reactivity and judgment about the experience and stay with it? Even learn from it?
When pondering paradigm shifts, it is always helpful to have a model or at least a general idea of how things might be different. Dr. Tamara Russell has long been investigating the benefits of mindful movement (including tai chi, chi kung and everyday movement practices) to help manage extreme states of mind. Join her in conversation with Anthony Fidler, a mindfulness teacher, tai chi practitioner and body worker who draws on his own experience of spiritual psychosis in his work.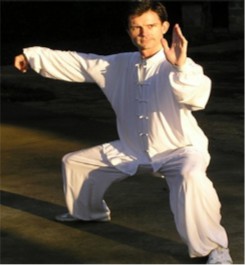 A bit about Anthony:
Anthony graduated from Cambridge University in 1992 with both a 2:1 degree and a breakdown. After three years spent working for an audit firm and a software house, both jobs causing further burnout and breakdown, he gave up the pretence of being able to cope with professional working life and shifted the focus of his life towards learning to relax and find what he calls, "a quiet mind, comfortable body and grateful heart".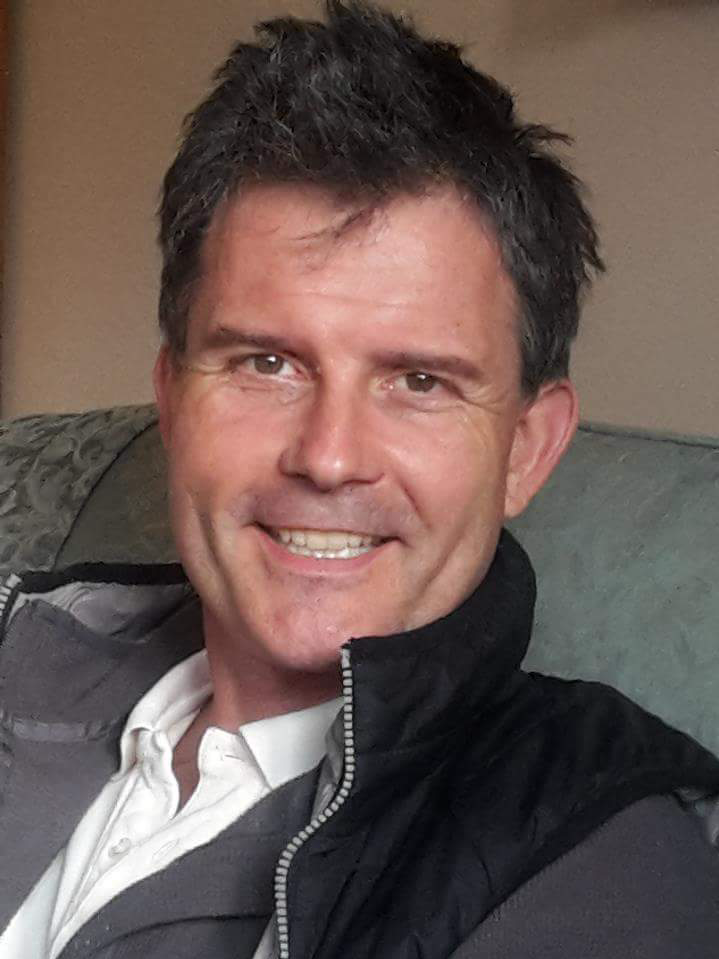 Since then he spent much of his life living in India, Thailand and China exploring Vipassana and Zen meditation, Tai Chi and Qi Gong and many forms of massage and bodywork. The journey was not easy and at times between 2001 and 2010 involved episodes of extreme anxiety and 'spiritual psychosis'. Apart from an eight-month period at the beginning this was lived out without the use of anti-psychotic medications.
In 2013, he refocused his life around Europe and trained with Breathworks in the UK as a Mindfulness teacher. Since 2015, Anthony has been facilitating Mindfulness based workshops and courses with a focus on dealing with emotional pain and trauma and in 2017, began sharing his personal experiences of 'psychosis', alongside mindfulness and compassion training practices, with people working within the mental health profession.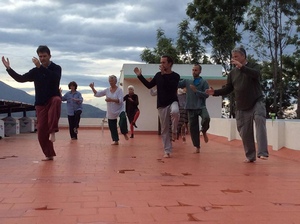 Catch a recent podcast Anthony took part in called Unlocking the Positives of Spiritual Psychosis.
Logistics:
You will need to use the zoom platform (free) and will get a calendar invite to join the meeting and/or an email with a meeting number.
How to join a zoom meeting video.
The webinar will be recorded. Please join the meeting at 6.15pm and say hi. At 6.30 when we start, your video and microphone must be off.
Green Energy …….
The webinar is free to attend but participants are encouraged to make a donation if they are able to do so. This pays for the time and resources required to run these webinars and ensure they can be free and accessible for all.
Not sure what to donate? How about one of the following:
- What you spent on your last coffee/tea/drink
- 50% of the last expense that came out of your bank account
- The cost of your most recent haircut
- Whatever feels comfortable or manageable for you
Can't donate? Then please help spread the word! Encourage friends and colleagues to sign up to the Mindfulness Centre of Excellence Newsletter so they can hear about the great work going on world-wide and be inspired.