Description
Denver's best has teamed up to bring you one memorable event! The first annual "McNichols Fit Fest" has inclusivity, movement, music and community at the forefront and highlights some of Denver's top studios and instructors. 1 pass = 3 day ALL inclusive weekend. Join us for a full docket of all things health and wellness: cycle, barre, high intensity fitness, Palango (latin cardio toning), yoga, meditation, workshops and a full vendor village. And don't worry, we've got the kids covered too! A mini kids camp filled with activities will be hosted by "Arts & Minds".
FULL Schedule here -- > http://www.mcnicholsfitfest.com
Adult Ticket -- $25
Kids Ticket -- $10 (5-11yrs) Kids Waiver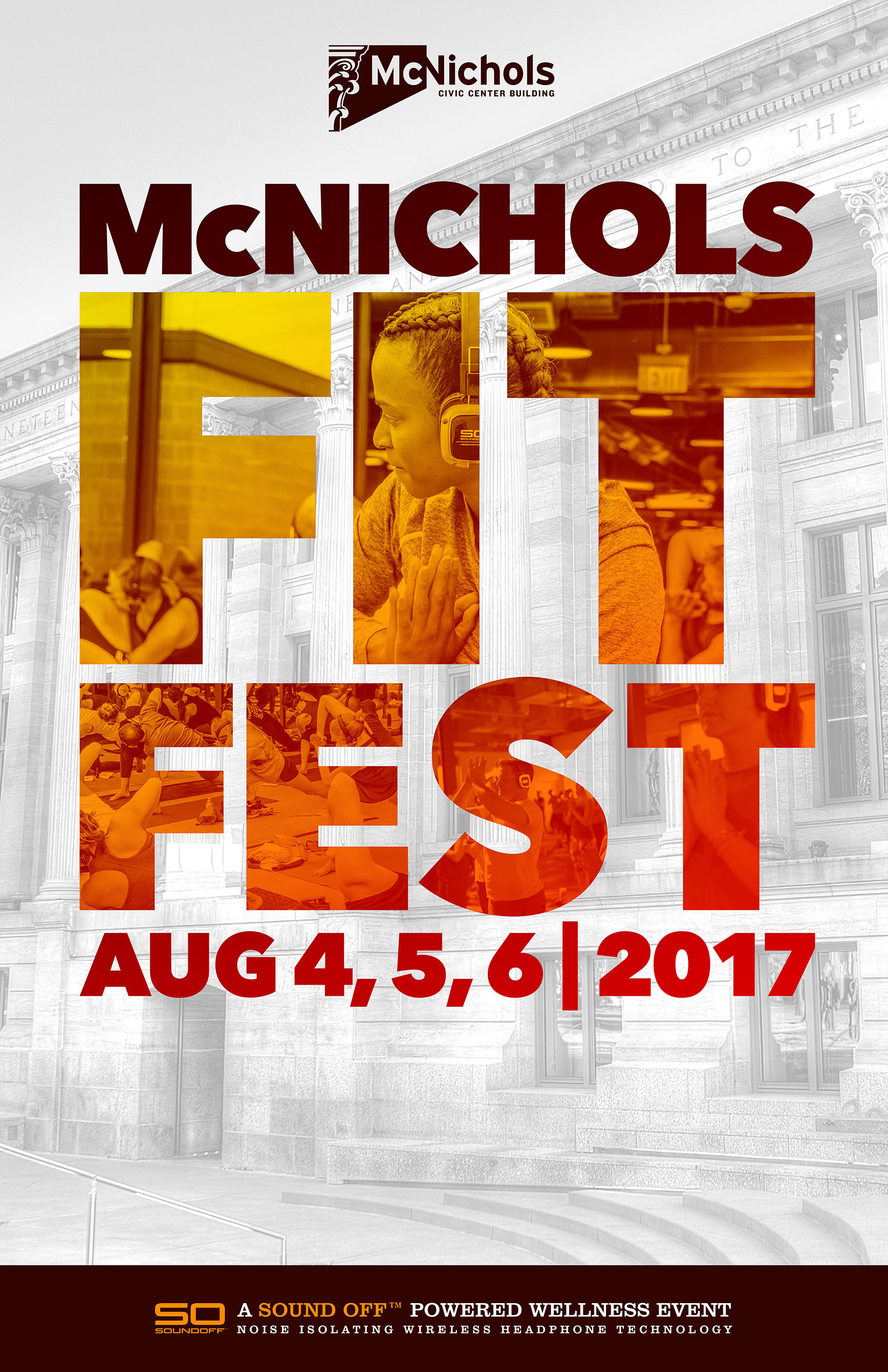 Check out the full schedule with instructors from; Hot Mamas StapetOm Festival BBP PureBarre Belmar Yoga Pod Lodo Palango Fitness Pearl Street Fitness Fitness In The City Rythm Revolution Fit36 Mile High Meditation Collective plus Fit&Fold
"drop-in" and enjoy your favorite classes & instrutors each day. *limited capacity for cycling and meditation.
Friday Aug 4th 6:00pm-8:00pm. Kick off the weekend with McNichols Fit&Fold presented by Lorissa's Kitchen (Fit&Fold Ticket Only)
Saturday August 5th 8:00am-6:00pm All Three levels open for Classes and workshops. (cycle, yoga, barre, Palango Fitness, high intensity fitness, meditation) **8:00am-5:00pm Kids Camp open Hosted by Arts&Minds
Sunday August 6th 8:00-12:00pm All Three levels open for Classes and workshops. (cycle, yoga, barre, Palango Fitness, high intensity fitness, meditation) **8:00am-12:00pm Kids Camp open Hosted by Arts&Minds
Special Thanks to our partners and providers; Lorissa's Kitchen Kavita ripple foods Califia Noosa KIND snacks Foursee Apparel Pogamat In-Season Beauty Athleta Hydrate IV Bar Fit For Her