Description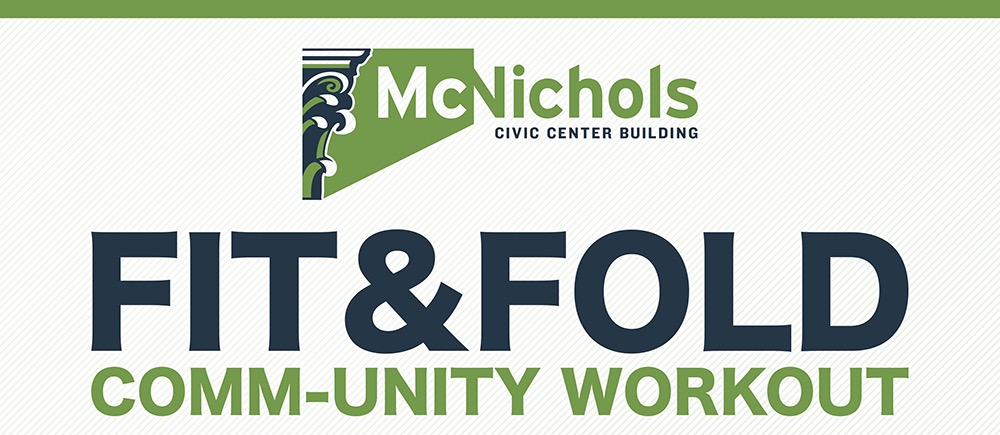 McNichols Civic Center Bldg. Fit & Fold presented by Lorissa's Kitchen.

Get ready to sweat, flow and jam in this full body, 75 min class led by Jillian Keaveny. With the accompany of SoundOff headphone technology, there's no doubt you'll connect to yourself, the people in the room and the music! The first 35-40 minutes of this class is focused on fitness, through a variety of both strength and cardio based movements. The second part of class is all about going inward and balancing the body through yoga. This class highlights the best of both worlds: the fitness challenge + the yoga counter. A vendor village awaits you post class with refreshments and snacks. McNichols Building

Skip the hassle of getting to and from McNichols Fit&Fold - Lyft, our ridesharing partner, has your transportation covered! Download the app and get an affordable ride in minutes with code SOUNDOFF18
photos from Fit&Fold Jan 19th 2018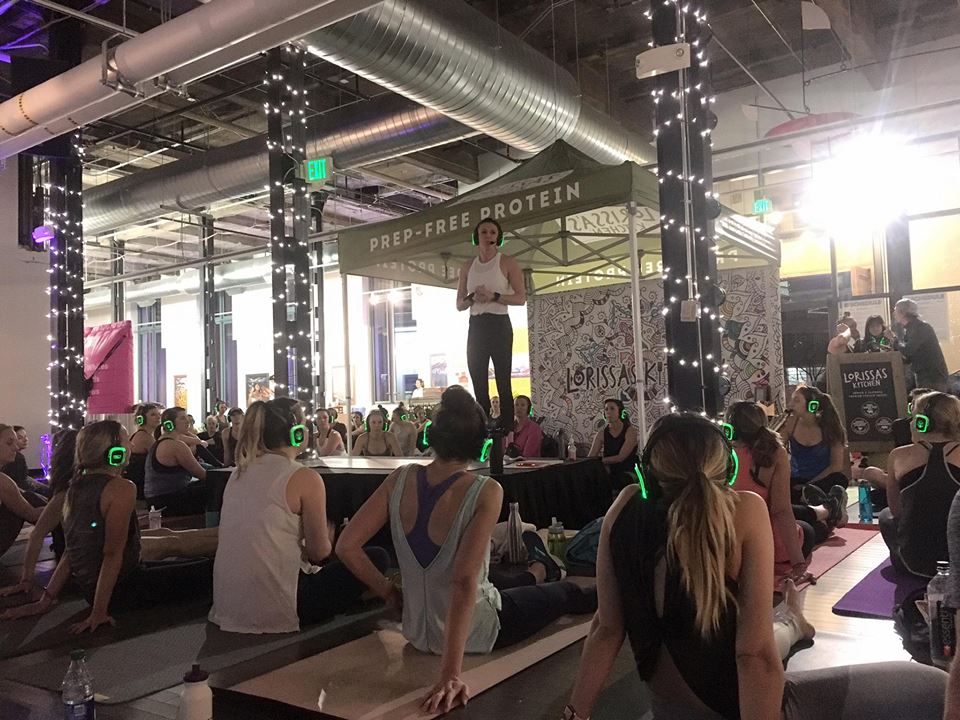 photo soundoffcolorado FB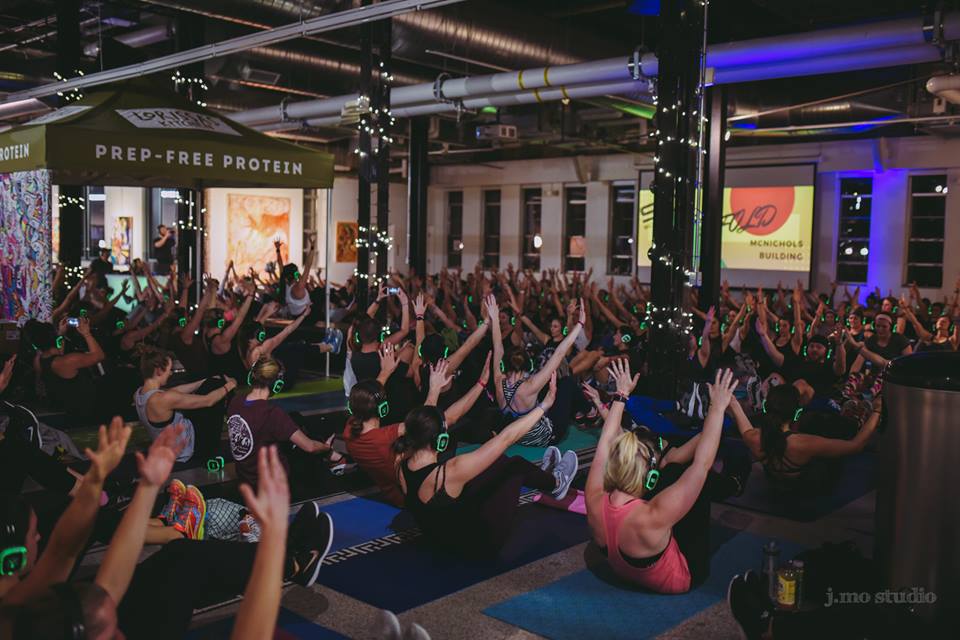 photo j.mo studio
Sound Off Fitness/Yoga is an innovative journey of flowing movement and sound. Immerse yourself in the beauty and motion of yoga with a pair of noise isolating wireless LED headphones which lets you hear the instructor at the perfect level while our LIVE Dj's take you on a musical journey into sound.
Presenting Brand Partner. Lorissa's Kitchen (Go forth & Snack)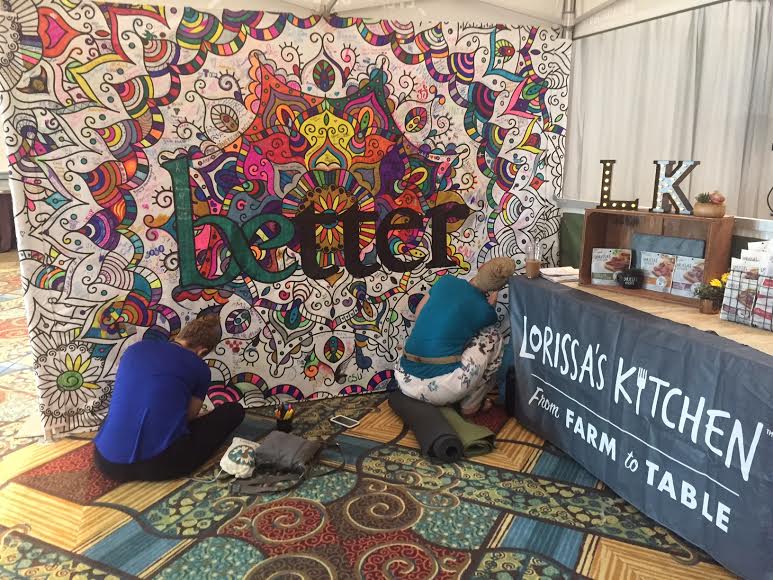 We look forward to seeing all your smiling faces AGAIN! Please share and tell a friend! - Sound Off Colorado