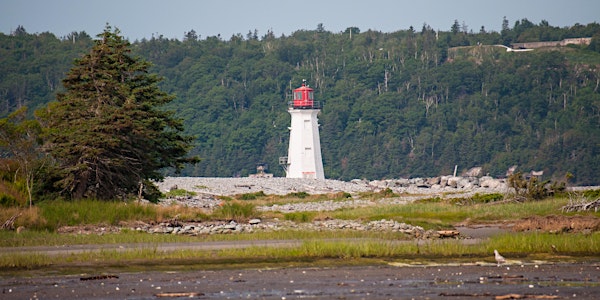 McNabs Island Fall Foliage Tours: Oct 24 - Halifax Departure 9:30am
Join the Friends of McNabs Island Society for the annual Fall Foliage Tours of McNabs Island Provincial Park.
When and where
Location
McNabs and Lawlor Islands Provincial Park McNabs Island Shearwater, NS B0J 3A0 Canada
About this event
POSTPONED TO Sunday October 24th at 9:30am!
Join the Friends of McNabs Island Society for the annual Fall Foliage Tours of McNabs Island Provincial Park. See the island in its autumn splendour and participate in guided history or nature tours. Learn about Bill Lynch, the "midway king," the role McNabs Island played during the world wars or about the SS England that was quarantined off McNabs in 1866. Learn about the island's coastal environment, plants and wildlife.
We offer a variety of tours at the Fall Foliage Tours. There are two Heritage tours - one to Fort Ives and the other to Fort McNab; a Nature Tour; an Adventure Tour to Thrumcap suitable for hikers over 16 years of age and a Family Tour for parents/guardians with children 12 years and under.
Please select your top three tour choices on the order form. The Friends will try to accommodate your choices but cannot guarantee them. We will process your requests on a "first ordered" basis. Remember that there is only enough time during the day to take part in ONE tour. You will have to come back another time to do another type of tour.
Wear comfortable shoes or hiking boots and dress for the weather. Bring a lunch and drinking water. This year, only service dogs are permitted. Smoking tobacco or cannabis and the consumption of alcohol are prohibited in the provincial park.
The island's trails are rough in some places due to storms that have washed rocks up onto the trail which can make walking difficult for some people with mobility issues. Visitors must be able to walk at least 5 km.
Departure Point: Halifax: Meet at Murphy's on the Water 1751 Lower Water St, Halifax by 9:15 am for the 9:30 departure.  Note that this boat departs from McNabs Island at 3:30 and returns to Halifax by 4:30 PM.  Everyone must get their tickets in advance.
For the safety of everyone, all participants are expected to follow Nova Scotia Public Health protocols for the pandemic. https://novascotia.ca/reopening-plan/phase-five/.
Note: Proof of Full Vaccination is required for guided tours. Wearing a mask on the boat going to the island is advised but it isn't necessary to wear a mask while on the island.
When booking your ticket,  you will be asked if you are required to self-isolate due to recent travel history outside Nova Scotia, PEI or NFLD, or have been exposed to COVID-19. If your answer is YES to any of these questions, you will NOT be able to attend our guided tour.
Tickets from this page are for the 9:30 Halifax departure.
If you are looking to purchase tickets for the boat leaving from Eastern Passage, follow this link: 
https://www.eventbrite.com/e/mcnabs-island-fall-foliage-tours-oct-17-eastern-passage-leaving-930am-tickets-170011586231
Note that are NO refunds even if you do not get your choice of tour. Rain date is Sunday October 24, 2021. The event will be cancelled and tickets refunded if the pandemic restrictions tighten or if the weather cancels the event on both dates.
Cost: $25 (members of the Friends of McNabs Island), $15 (children/youth under 16), $35 (non-members). Babies and toddlers under 3 years are free but need a ticket. Tickets on sale via Eventbrite.ca
For more information on this event contact;  info@mcnabsisland.ca or http://mcnabsisland.ca/contact.
For updates, follow us on social media:
Facebook https://www.facebook.com/McNabsIsland 
Twitter https://twitter.com/McNabsIsland