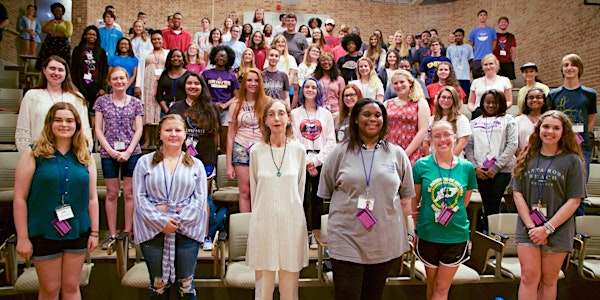 McMullan Young Writers Workshop (MYWW) 2022
Do you love to write? The McMullan Young Writers Workshop (MYWW) provides promising young writers an opportunity to develop
When and where
Location
Millsaps College 1701 North State Street Jackson, MS 39202
About this event
Do you love to write? The McMullan Young Writers Workshop (MYWW) provides promising young writers an opportunity to develop as creative writers under the instruction of talented writing instructors and to study literature under the guidance of college professors. Students learn from accomplished writers and teachers of poetry, drama, fiction, and creative non-fiction.
The 2022 workshop will take place on the campus of Millsaps College the week of July 18-22. Participation in the workshop is limited to students who are rising 10th graders through rising college freshmen.
We are proud to announce our Keynote Speaker is Stephanie Land! Her bestselling debut memoir Maid: Hard Work, Low Pay, and a Mother's Will to Survive recounts her harrowing saga as a single mom navigating the poverty trap.
Maid is also now a series for Netflix by John Wells Productions (ER, The West Wing, Shameless) and Margot Robbie's LuckyChap Entertainment.
After years of barely scraping by, Land graduated with a bachelor's degree in English from the University of Montana in 2014 and started a career as a freelance writer. She writes about economic and social justice, domestic abuse, chronic illness, and motherhood, and has been published in The New York Times, The Washington Post, The Guardian, Vox, Salon, among many other outlets. She has worked with Barbara Ehrenreich at the Economic Hardship Reporting Project and is a writing fellow at the Center for Community Change.
For more announcements about writers who will be joining us this summer, follow us on Instagram and like us on Facebook to stay in the loop!
The McMullan Young Writers Workshop is made possible through the generous support of the McMullan Family Foundation, in partnership with the Eudora Welty Foundation and Millsaps College.
For more information, visit our McMullan Young Writers Workshop page.