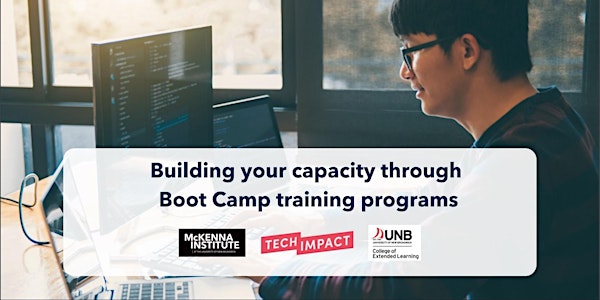 McKenna Institute @ UNB Information & Technology Boot Camp Info Session
Learn about the demand for tech skills in New Brunswick and how you can quickly leverage new skills and build your best future!
About this event
We will discuss how you can learn new skills and connect with employers to gain meaningful employment in a fast growing New Brunswick industry. Learn how you can take advantage of hands-on lab work, engaging instructor led discussion and the opportunity to build a portfolio that will show off your new skills to employers.
In this session we will cover:
Opportunities
Jobs After Training
Program Details
Tuition Support
Join us for all the information you will need to change your life.
Add us to your calendar by following the link / Click here to join the meeting
Meeting ID: 257 843 193 793
Passcode: 34K4aq