Description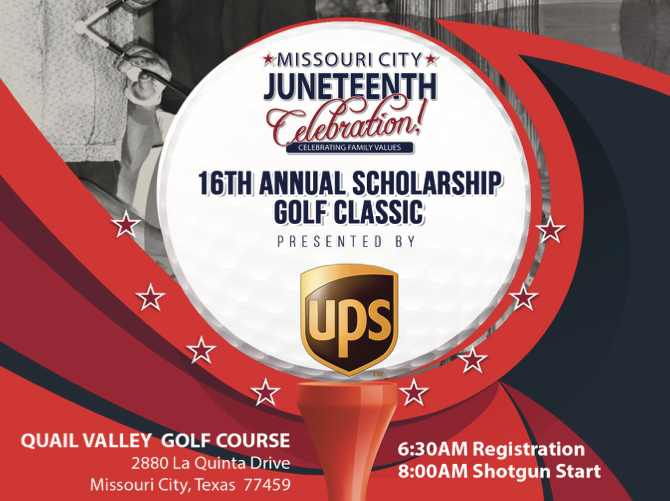 Not all of the "Juneteenth" action takes place on stage, join us for a fun and entertaining 18 holes of star-studded golf as we hold our Annual MCJCF "Scholarship" Golf Tournament which is open to all individuals and skill levels.

Numerous contests on the course will highlight this "FUNDRAISING" golf outing with fabulous goodie bags and a post-event awards luncheon.

Date: Monday, June 17, 2019
Time: 7:00am Registration | 8:00am Tournament "Shot-Gun" Start
Venue: Quail Valley Golf Course
2880 La Quinta Dr.
Missouri City, Texas 77459
With a vast selection of athletes and celebrities to join your team's foursome in play in addition to direct "business-to-business" opportunities, this highly anticipated Golfing Classic will make its mark as one of the Juneteenth Celebration Weekend's best happening.
Please Contact Martin H. Troupe at 832.884.6716 for sponsorship information or to arrange for your "Celebrity" host to complete your winning team.