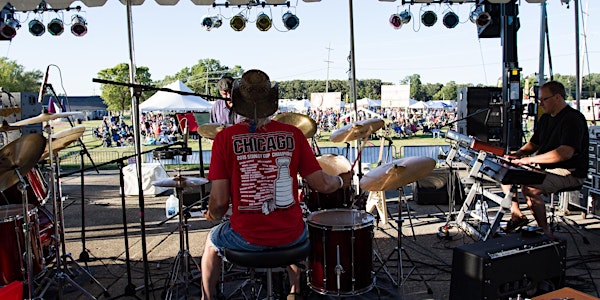 McHenry Area Rotary Blues, Brews & BBQ 2022
Location
McHenry Petersen Park
4300 Peterson Park Rd
McHenry, IL 60050
The McHenry Area Rotary club's Blues, Brews & BBQ
About this event
The McHenry Area Rotary club's Blues, Brews & BBQ
Our 11th year will be brought to you again by DC Cobbs.
Friday, Aug. 19, through Sunday, Aug. 21, 2022
Hours:
Friday 4:30pm to 11:00pm
Saturday 3:30pm to 11:00pm
Sunday noon to 5:00pm
Tickets:
Presale $10 per person; $15 at the gate.
12 and under free.
3-day weekend pass $20; $25 at the gate.
VIP tickets $100 (These provide single-day admission, six beer or wine tickets per purchaser, plus admission to the VIP area, where light fare will be available).
Musical Lineup
Friday, Aug. 19
5 p.m.: The John Todd Band, sponsored by Adams Auto Body and Service Center
8 p.m.: Jimmy Nick
Saturday, Aug. 20
4 p.m.: Sharon Lewis & Texas Fire, Sponsored by Elgin Recycling
6:30 p.m.: Kashmir, a Led Zeppelin tribute band, playing their best blues
9 p.m.: Hot Rocks, a Rolling Stones tribute band, performing Stones' blues greats
Sunday, Aug. 21
1 p.m.: Delta Rising
3 p.m.: Mike Wheeler Band
Blues Brews & BBQ is McHenry Area Rotary's premier fundraising event of the year. One hundred percent of the event's net proceeds are donated to local, regional, national, and international organizations that help people in their greatest time of need.
This event has contributed more than $300,000 to student leadership, vocational and college advanced placement programs, meals for the hungry, services for the homeless, humanitarian projects, and more. Your attendance at Blues Brews & BBQ ensures resources will be available for those in need — from local food banks to relief efforts around the globe.
Other event details are available at www.mrbbb.com.