Description
The Maryland Center for Entrepreneurship is premiering the highly anticipated Money Making Marketing Blueprints™, a course that can transform your marketing and revenue model from confused to crystal clear.
Double your Sales in 90 Days - 4 Week Workshop
In this course you will:

Build your own complete marketing and lead generation program

Create one complete, functional sales funnel

Gain the skills, knowledge and ability to double revenue within 90 days of completion of course

Develop high producing online lead generation, conversion and online presentation techniques

Create a monthly recurring revenue model for your business

Acquire a high degree of clarity on how to grow and scale your business

Enjoy ongoing support and updates with a 12-month membership to guest speaker's private Facebook Community
Plus...
Limited group sizes with individual attention

Highly interactive, accountability partners, guest presenters, how-to videos

Hands-on classwork plus weekly homework

Exclusive Facebook community membership for students to post work, get and give help, get updates to courses
Ideal for...
Entrepreneurs or Business Owners with revenues of $350,000 to $2,000,000

Agencies, coaches, consultants, technology companies, SaaS solutions, online stores, services, professionals, medical practitioners, dentists, etc. and others who utilize technology for digital marketing
This 4 week Master Class Workshop will begin on Wednesday, June 27. Subsequent classes will be held on July 11, July 18 and July 25. Each class will run from 8:30 AM to 12:30 PM and a light breakfast and lunch will be provided. Space is limited to 20 seats for the workshop, so register early.
All registrants are asked to complete this survey prior to starting the series:
https://www.surveymonkey.com/r/NPTS872
Learn more about our presenter, Michelle Boucher: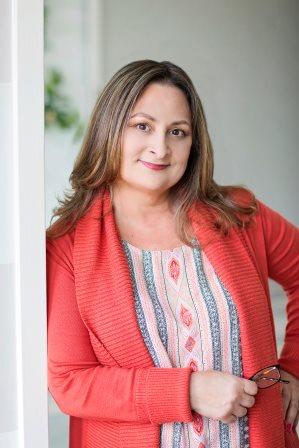 "Helping small business owners double sales in 90 days and fast-track their growth without marketing mayhem."
Michelle Boucher is an accomplished speaker, instructor and presenter, and has been a professional marketer and 6-time entrepreneur for over 25 years. She started her first business - a computer retail store - at age 23, after serving in the US Air Force. In 2015 she co-founded the first marketing conference for healthcare IT and has been a partner or proprietor of five technology companies.
Her most recent was the wildly successful e-commerce baby boutique, Baby Outfitters (funded by the HCEDA's J. Rouse Entrepreneurial Fund). There, Michelle created a custom stroller line that literally changed the stroller industry forever and landed national television appearances on shows such as Extreme Makeover: Home Edition, Good Morning America, Fox News, and The Oscars. Michelle's successes have won many industry awards and her marketing programs have delivered tens of millions to the bottom lines of many companies.
In 2017, Michelle started her consulting business working with healthcare IT companies. It was during this time that she discovered the best business improvement methodology and coaching program in the world and became certified as a trainer and coach. She packaged her marketing background and business experience together with her coaching training and expanded her market to include all technology entrepreneurs and small businesses. In 2018, Michelle began working with clients to double their sales in 90 days using the proven practices taught in her training – the same methods used by the most successful businesses in the world and now taught in her 4-week master class, Money Making Marketing Blueprints™. Visit Michelle's website to view a short video about the program.
This series is held in conjunction with our other business course offerings for solopreneurs, entrepreneurs, and business owners presented exclusively at the Maryland Center for Entrepreneurship. To learn more about the MCE Tech Venture Accelerator Program, visit this link.
Please note, registration will close on June 26 at 3 PM.

keyword: htc, tech, mce, eda