MCE Chinese Oral & Composition Writing -- Student & Parent Workshop (P5&6)
About this Event
Learning Outcomes
Oral
1. The new oral examination format
2. Strategies to prepare for the Chinese oral exam using the new video format
3. Common topics explored in the oral exam and ways to increase one's content knowledge
4. Tips and strategies to communicate effectively in the Chinese language

Composition Writing
1. The differences between the various composition formats (看图作文,命题作文,情境作文和完成文章)
2. Overcoming the challenges faced when writing a piece of Chinese composition
3. Understanding what teachers are looking for in your child's writing
4. Strategies to get the most marks out of Chinese composition writing
*Covers both normal Chinese and Higher Chinese content (看图作文,命题作文,情境作文和完成文章 - P5&P6)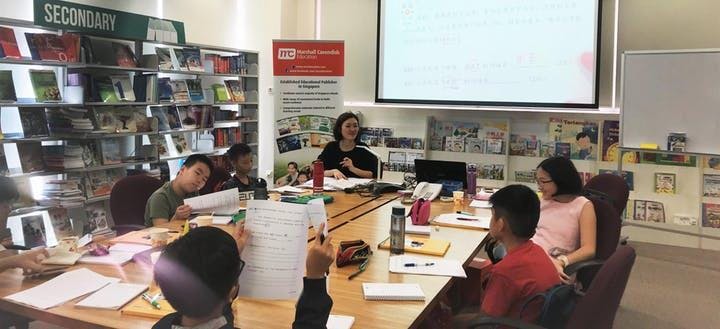 About the Trainer
Miss Cha Pei Pei has specialised in teaching the Chinese language since 2005.
She holds a Bachelor's degree from NUS, an international Diploma in Teaching from Cambridge University, a Master of Education from University of Western Australia (UWA), and is currently pursuing a Doctorate in Education from UWA. Being a former ASEAN scholar, she discovered her teaching identity as she was giving private tuition during her undergraduate years.
Ms Cha understands the importance of injecting fun into learning and enlivening the language in mastering the Chinese language. The vibrant laughter from her classrooms is a testament of her passion in engaging and inspiring learners.
Despite the perception that the Chinese language is difficult to master, Ms Cha strives tirelessly to challenge the way both parents and students view the language.
Workshop Details
Dates: 29th June 2019
Time: 2.00pm to 6.00pm
Location: Times Centre, 1 New Industrial Road, Singapore 536196
(Light refreshments are included)
Contact Us
For more information, email us at marketing@mceducation.com
Promotion Code
EARLY BIRD DISCOUNT: Use promo code 'EarlyBird10' for 10% off your registration fee! Limited to the first 10 registrations only.
FREE guidebooks
Attendees will receive a free copy each of the following guidebooks:
1. Chinese Oral Exam Guide for PSLE
2. Primary Chinese Graded Writing Series
*titles are not exchangeable for cash or for other titles.