About this Event
Pre-registration: $25
Day-of registration: $40
T-Shirts and Raffle Tickets will be available for purchase at the event
All proceeds of the run will go to Manasquan Hook & Ladder and Nutley EMS
*To donate, please press "Register" and use the donation amount option*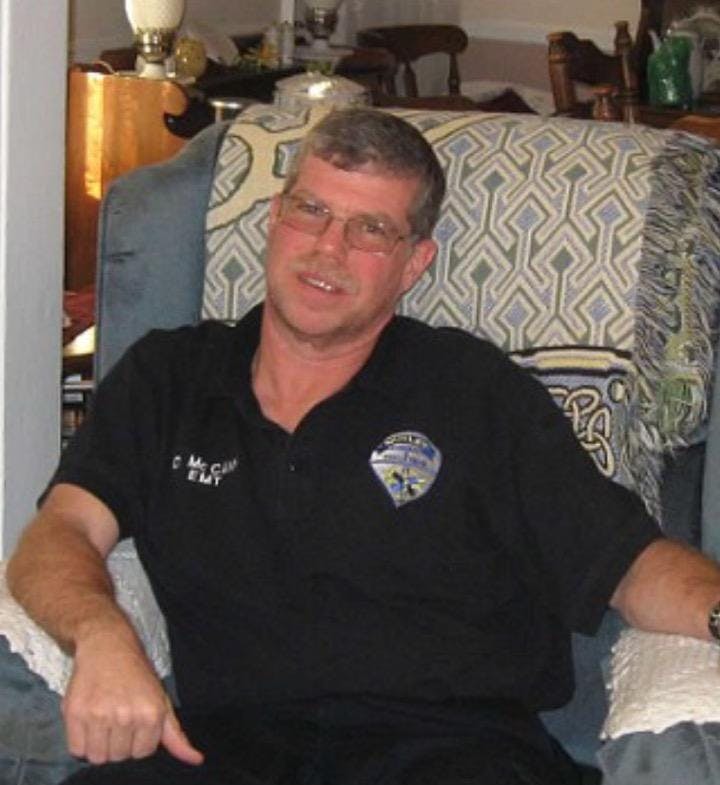 Manasquan Firefighter and Chief Engineer Daniel Patrick McCann III died in the line of duty on his 51st birthday, September 16, 2016. He was one of New Jersey's finest and bravest.
Becoming a firefighter was Danny's childhood dream and when presented the opportunity, he began a volunteer firefighter position in Manasquan that lasted for 27 years. Volunteering for several decades, Danny selflessly gave his time and expertise as an Emergency Medical Technician and Firefighter of several towns in New Jersey, including Nutley and Manasquan. His first post as a volunteer EMT began when he was only 18, and his selfless passion drove him to help people during some of life's most frightening moments. He lived what many preach, truly making the world a better place by his actions.
Danny's sudden passing was tragic and he is missed terribly. The shock has worn off since that terrible day, and the new reality of life without him has set in. Over the last three years, we have chosen to honor and remember Danny by raising funds to support his volunteer firehouse and Nutley EMS.
As we plan the 3rd Annual McCann Memorial Run at Krank Systems Gym, we are requesting your support. The run will take place on Sunday, September 22, 2019, beginning and ending at Krank Systems Gym in Nutley. Please help us continue to honor and remember Danny.
In addition to honoring and remembering Danny, a goal of ours is to raise awareness of the importance of volunteering and giving back to your community. Any shares and likes via a social media account will mean the world to us. Let's live out the firefighter promise made to Danny, "we'll take it from here".
In October of 2017, Danny and 94 other firefighters lost in the line of duty were inducted into the National Fallen Firefighter Memorial in Maryland. To get to know Danny a little better, the link to the Hero Tribute video filmed at Memorial Weekend in Maryland is attached below. We hope you can appreciate what a kind and wonderful man he was. He is truly missed.