About this Event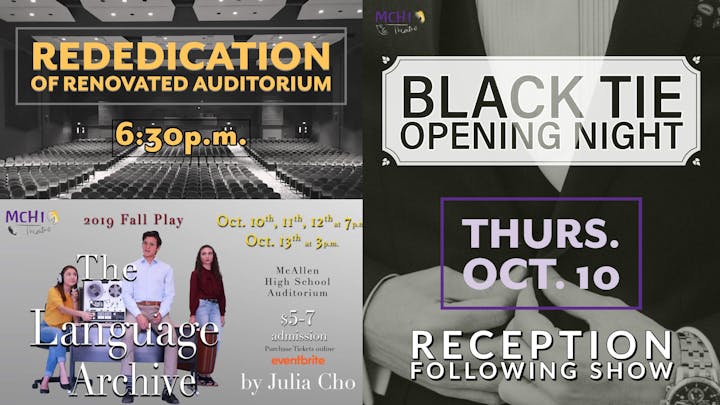 BLACK TIE OPENING NIGHT!
Join us for the FIRST PERFORMANCE in our newly renovated auditorium!
We invite you to dress to the nines and join us for pictures and a short rededication of the historic McHi Auditorium at 6:30 p.m.
Following the performance, we will also be a short reception with complimentary food & drinks.
"The Language Archive" is a new comedy about a man who is obsessed with preserving dying languages. When his wife decides to leave him, his whole turned upside down and he realizes that despite his collection of languages, he can't seem to find the right words when it matters most.