We hope you are able to join us for our annual Swearing-In Ceremony for the 2021 - 2022 Board of Directors.
About this event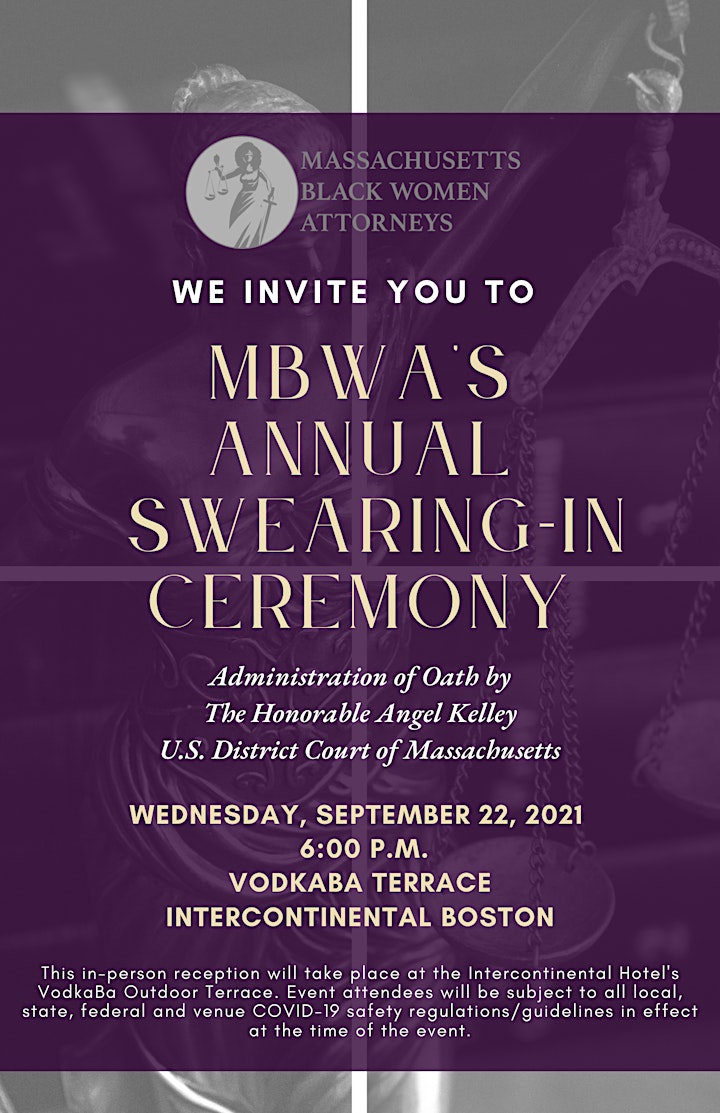 This year we are overjoyed to have the Hon. Angel Kelley of the United States District Court for the District of Massachusetts presiding over the ceremony and administering the officer's oath. Please RSVP by September 22, 2021.
Please note that event attendees will be subject to all local, state, federal, and venue COVID-19 safety regulations/guidelines in effect at the time of the event. Accordingly, attendees will be required to wear a mask during the event.
We hope to see you there!
Organizer of MBWA's Annual Swearing-In Ceremony
Since 1981, the Massachusetts Black Women Attorneys has sought to preserve and advance justice for all people. Its mission is to assist in ensuring the fair and even-handed administration of justice particularly as applied to women of color. The Massachusetts Black Women Attorneys is similarly concerned with social policy and civil rights issues in the greater minority community.