Description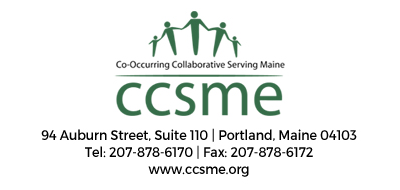 ---

Clinical Supervision: A Cornerstone of Developing the Behavioral Health Workforce
Clinical supervision is a crucial to support the professional development of behavioral healthcare staff through teaching, coaching, consulting and mentoring. As we move to a more integrated health service system, roles are changing and expanding and the work is becoming more complex. The ultimate goal is to ensure that clients are competently served, however, staff being adequately supported in their learning and clinical roles is a cornerstone to positive morale, job satisfaction, and retention.
This interactive session will examine the challenges and the opportunities that clinical supervision affords or can afford. A panel of experts will begin the session followed by round table discussions to capture the relevant issues and identify strategies that can be implemented in Maine to support supervisors. Be prepared to share your thoughts and experiences on how we enhance the clinical supervision models and activities in Maine.

Objectives:
Discuss how clinical supervision can support, develop and retain a quality behavioral health workforce
Analyze the challenges and opportunities for clinical supervision models and strategies
Identify what the MBHWDC can do to support quality clinical supervision in our behavioral health workforce settings
---

ABOUT THE PANEL
Moderator
Charles Bernacchio | Associate Professor, University of Southern Maine
Panelists
Sabra Burdick | Adjunct Faculty in Social Sciences, University of Maine at Augusta
Jeffrey Janell,

LCPC, CCS

| Program Manager and Supervisor of

Outpatient Counseling

, MaineGeneral Health
Pat McKenzie, LCSW |

Administrator of Outpatient and Substance Abuse Services, Kennebec Behavioral Health
Garret Oswald | Director of the State Workforce Investment Board, Maine Department of Labor
---

BRIEF AGENDA

9:15 am | Panel Presentation
10:30 am | Roundtable Discussions
11:30 am | Report Out — Feedback — Q&A
12:00 pm | Closing Remarks — Adjourn
---

Morning coffee will be served. A certificate of attendance will be provided.


---
---