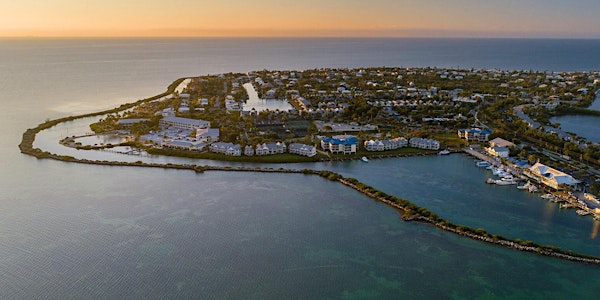 MBG 2023 Florida Keys Owners Tournament
Come to the Florida Keys for world class fishing and fun with Maverick, Hewes, and Pathfinder owners!
Date and time
September 28 · 4pm - September 30 · 9pm EDT
Location
Hawks Cay Resort 61 Hawks Cay Boulevard Duck Key, FL 33050
Refund Policy
Contact the organizer to request a refund.
About this event
2 days 5 hours

Mobile eTicket
A new twist on a classic event!
Maverick, Hewes, and Pathfinder owners come join us at our 2023 Florida Keys Owners Tournament being hosted at the beautiful Hawks Cay Resort!
Don't miss out on this opportunity to join other owners for a fun-filled fishing tournament (aka "funament")! The Florida Keys have an array of activities so bring your family and friends along to fish the flats, backcountry, offshore species, or take in the sights!
See our agenda! There will be an extensive vendor exhibition, local pro staff and a member of our service team on site, along with a lineup of our newest models!
Reserve your room today @ Hawks Cay Resort! See special event rates for rooms, slips, and trailer parking!
• Room rate - $284 +tax (total includes resort fee)
• Slip rate - $135 +tax (total includes trailer parking and ramp access)
• Trailer parking only $65 +tax (this includes ramp access)
Follow the link below to reserve your room or call 888-395-5539 group reservation code is Maverick. Call the marina at 1-305-743-9000, option 2 to reserve your slip or trailer parking.
Don't forget to download the Fish On Tournaments app. With this app you will be able to access tournament rules and information, receive notification of any tournament updates or news, share pictures, upload your catches during the tournament, and claim your tickets for our raffle!
AGENDA
Thursday, September 28th – Check in / Capt. Meeting Cocktail Hour / Vendor Exhibition
• 3-7PM - Come check in with the group @ the Dolphin Deck to collect your captains bag, enjoy a beverage with passed hors d'oeuvres and let the kids have some fun with games and contests just for them! We will have an extensive vendor exhibition along with a member of our service team to help answer any questions you may have about your boat!
Friday September 29th – Fishing Day / Dockside @ the Angler & Ale Restaurant **There is no planned dinner event on the 29th so make sure to make a reservation for your group. Angler & Ale is a great option!**
• 7 AM – Lines in the water
• 5 PM – Lines out of the water
• 5:30 – Deadline to upload catches to the Fish On app
• 5-6 PM – Dockside @ the Angler & Ale Restaurant - Join us, our vendors and service team dockside and have a cold drink from one of the coolers while you check out some of our latest models on display!
Saturday September 30th, 2023 - Fishing Day / Awards Dinner & Raffle
• 7 AM – Lines in the water
• 5 PM – Lines out of the water
• 5:30 – Deadline to upload catches to the Fish On app
• 5-6 PM – Vendor Exhibition
• 6-9 PM - Awards Dinner & Raffle - Join us on our final evening and enjoy some great food and drinks, take part in our raffle using the tickets you earned from your catches to win some awesome prizes, and recognize our tournament winners!
Don't miss out! Register by September 1st to secure your spot!
RULES
1. All scoring will be done on the Angler's honor. Each angler will download the Fish On app to track all catches. Catches are to be uploaded to the app no later than 5:30 pm.
2. Minimum Size - In order to be recorded as catches, certain species of fish must have a minimum length as outlined on the Fish On app. Only five fish per species may be scored per angler.
3. Point System - Points will be awarded at the point value given to each species as noted in the rules on the app and will be multiplied depending on the method of catch: bait X 1, artificial X 1.5, and fly X 2. Anglers may try to increase their point totals by catching multiple fish of the same species using different tackle, but only five fish per species will count towards the total. A species bonus of 50 points will be added to the day's total for each different qualifying species scored above two species. For instance, 3 species = 150 bonus points, 4 species = 200 bonus points, and so on.
4. Tackle - In the artificial and fly fishing categories, baits should be "pure lures."
5. Eligible Species: Trout, Redfish, Snook, Tarpon, Cobia, Grouper, Snapper, Bonefish, Permit, Sailfish, Dolphin, Wahoo
FAQs
I don't typically fish tournaments. Why should I fish this one?
We like to refer to these as Funamants. They are more about fun, family, good food and getting together with fellow MBG owners than competitive fishing. Every angler receives at least one raffle ticket and is eligible to win anything from Costa sunglasses to fishing tackle.
May I bring guests to the captain's meeting and award banquets who don't plan on fishing?
Yes, see the registration form for Non-fishing Guest ticket which will include the Captain's Meeting dinner on Friday night and the Awards Banquet on Saturday. Only those paying the full registration fee will receive tournament shirts and be eligible for the raffle.
Who is eligible to fish this tournament?
Owners of Maverick, Hewes, and Pathfinder boats and their guests.
If I'm from out of town, how will I know where to fish and at what time according to the tides?
Local MBG Pro Staff members will be on hand at the captain's meeting to discuss the where's and how's of fishing the area.
Where is Hawks Cay Resort located, and what is their contact information?
• 61 Hawks Cay Blvd, Duck Key, FL 33050
• Reservations : 888-395-5539 (reservation code is Maverick)
• Waypoint N24° 45' 48' W80° 54' 40'
• Marine VHF FM, channel 16. Working frequency is channel 10. Contact the marina on channel 16 as you approach Duck Key. The dockhands will communicate with you on channel 10 as you approach the Marina.
More questions? Contact Rebecca Keefer, rkeefer@maverickboatgroup.com or (772) 465-0631,ext. 2124