MBAsd May Mixer and 15 at 6 Business Presentation
Description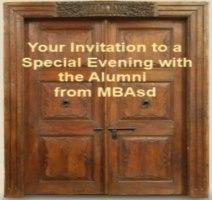 We are pleased to announce this month's Mixer and the First Edition of MBAsd's 15 at 6. This month, besides hors d'oeuvres and drinks, we will have a guest speaker and follow-on discussions. Our presenter is Columbia Alum, Manshu Agarwal, and his presentation will be on lessons learned in the Start-up Race. He will discuss what he learned from
The Shift from corporate life to Start-up life,

Building teams and managing politics

Product development in an environment where customer needs are nebulous and nascent

The race for money.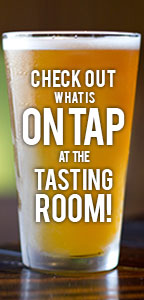 Where: White Labs Tasting and Conference Room
9495 Candida Street
San Diego, CA 92126 USA
< 1 mile West of the Miramar and I-15 interchange
** We will "sell" out today so if closed out and you want to come, please give me a call, Alan Hoffmanner 858-705-1482 Thank you!
When: Thursday May 22, 2014 6PM to 8PM
Sponsored by Columbia Business School Alums of San Diego
Space is limited, Please register!
Meet the Presenter: Manshu Agarwal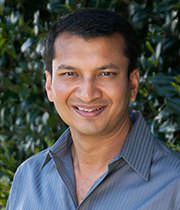 Graduate of Columbia Business School

Former management consultant - initially at LEK Consulting, a global strategy house, and later as an in-house consultant to Coca-Cola's European division

Worked at a boutique investment bank, specializing in M&A and capital raises for early stage tech companies

Came to San Diego to work in biofuels industry at mature start-ups in Business Development roles

Itching to do start-ups of my own - so founded 3 start-ups, each at a different stage
The most mature is Spritzr where he serves as CEO. It is like a 'Linkedin for Dating', allowing singles to meet their friends of friends. Most couples meet through a mutual friend, yet there was no good way of doing this on the internet. On Spritzr friends help each other find dates. Married friends, for example, can also help set up their single friends.

The beta product has around 700 users and we have just closed an angel round to fund the development of an iPhone app and to increase the building of traction

The other two companies, Jeelia and Verdora, are in earlier prototype development stages. Jeelia is a car-sharing app that helps commuters utilize the empty space in their car for financial and social benefits. Verdora is a green social network, allowing friends to easily track and compare their environmental footprints in a fun way. In both these companies, besides co-found, I act as an advisor to the CEO.
Manshu, as explained above, will share many of the lessons he's learned the last couple years in "start-up mode."
Organizer of MBAsd May Mixer and 15 at 6 Business Presentation