Join us for an afternoon of exciting pitching where our third cohort of various FinTech startups will showcase their latest projects!
About this event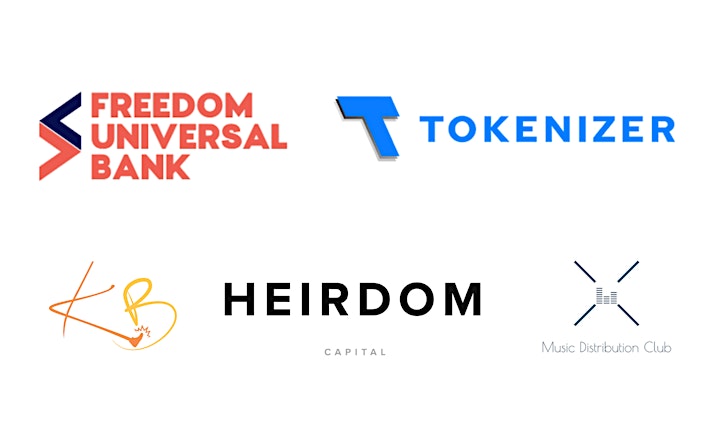 Flow of Events:
1) Event Opening
2) Pitching from Tokenizer
Tokenizer is a multifunction platform for blockchain and investment banking. They provide token issuance, secondary trading, Tokenizer chain, and Tokenizer ID. Users may borrow collateralized debt from Tokenized assets and transact at a low cost with automated compliance on the blockchain. In addition, they aim to maintain market leadership by building a relationship-driven book of interest to continually finance high-quality projects within their ecosystem.
3) Pitching from Heirdom Capital
With a high demand for art investment worldwide, Heirdom Capital provides unique art investment services. Their market networks generate liquidity and transparency while yielding direct network effects. Leveraging UN studies and practices, HC has kickstarted a virtuous cycle of sustainable development. They envision their model to help decrease the social-wealth gap in the long run.
4) Pitching from Freedom Universal Bank
Through banking, Freedom Universal Bank aims to support the community by giving people the freedom to live the life they deserve. The accumulated banking fees and profits will be deposited back into the community - paying all members a monthly dividend and generate a UBI. Banking will no longer require any collaborators other than the members' regular banking routine.
5) Pitching from Kickbates
Kickbates is a Consumer / Fintech Startup focusing on card consolidation through open banking and a rewards platform with FX convenience. Their mobile app provides consolidated card statements, cashless QR payment, and an open API pocket. Users may see a single financial overview of all the statements. They may also rebate across different merchants, platforms, or vendors. For overseas merchants, Kickbates also offer desired exchange rates embedded with an in-app redemption payment system.
6) Pitching from Music Distribution Club
Music Distribution Club helps musicians sell their songs and music videos worldwide with access to major labels' marketing and promotion services. Their MDC Banking services allow musicians with distribution membership to purchase these resources globally through a royalty card. With no catalog renewal fees, there is no limit to the number of audio releases for the musicians during their distribution membership.
7) Networking
Contact Information of Mbanq Labs:
Email: daniel.ong@mbanq.com
Follow us on our social media page to receive recent updates!
Facebook, Instagram, Twitter: @mbanq_labs