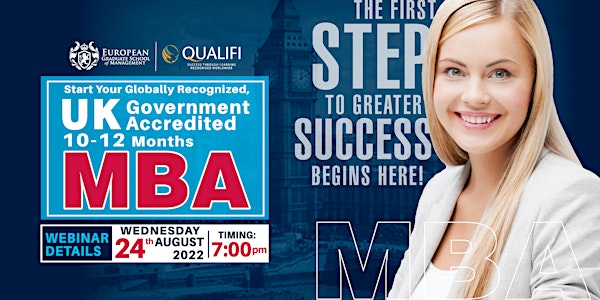 MBA WEBINAR - UK & ITALIAN UNIVERSITIES (FREE)
Why do you think it is a must to have an MBA Degree nowadays? Join us for FREE and learn more about our Master Degree programs!
About this event
This session offers a Certificate as a token of appreciation for participating!
Please register in this event or message us directly on whatsapp +973 39108377.
Zoom link/access will be sent upon registration.