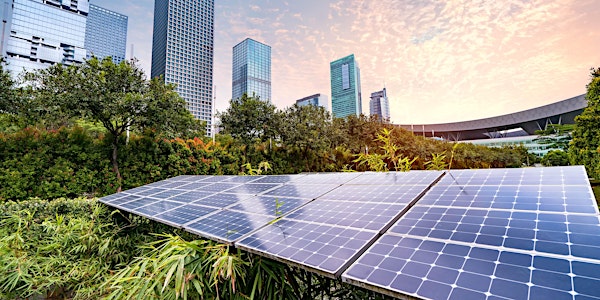 MBA Sustainable Energy Futures Taster Session 3
The Green Gap Barriers--explore the barriers to effective action and case studies
About this event
MBA in Sustainable Energy Futures---Taster Session 3
The energy sector is approaching a decisive moment for international efforts to tackle the climate crisis. The number of countries that have pledged to reach net-zero emissions by mid-century or soon after continues to grow, but so do global greenhouse gas emissions. This gap between rhetoric and action needs to close if we are to have a fighting chance of reaching net-zero by 2050.
Today we are going to explore the topic on environmental belief-behaviour gap-- The Green Gap by Professor Iain Black, University of Strathclyde Business School.
Professor Black is Professor of Sustainable Consumption at the University of Strathclyde Business School. He is Sustainable Consumption theme leader for the International Sustainable Development Research Society and active with in policy forums and charities including Commonweal and Friends of the Earth Scotland. His recent contribution to policy include; co-authoring 'Our Common home: A Green New Deal for Scotland' , 'Building Back Better: Principles for sustainable resource use in a wellbeing economy' and the Scottish Governments Climate Change Engagement Strategy.
Part 1: The Green gap
The gap between rhetoric and action on sustainability is known as the 'green gap'. In this taster session, Professor Iain Black, will explore in detail, the barriers to effective action, a topic that lies at the heart of the MBA in Sustainable Energy Futures.
These barriers can slow or block progress toward strategic and tactical objectives whereas knowledge of them and why they occur gives managers the insights and skills required to develop and implement successful strategies that avoid these challenges. These lessons are highly relevant to the energy sector but also to other sectors of the economy.
Part 2: Closing the Gap
The second section of this taster session will explore, through case studies, examples where organisations have encountered these 'green gap barriers' and examine the actions they took to unblock progress and learn from their experiences.
Part 3: Q & A