Mayvenn – Disrupting a $9 Billion Industry - Business Mentorship Series
Description

Diishan Imira, CEO

Diishan Imira had a vision to use technology to change the way hair salons sell to their customers. He created a technology platform enabling stylists to sell hair extensions to their customers without the need to carry and manage inventory. In eighteen months, over 30,000 stylists signed on to the platform, and revenues increased to millions of dollars. Mayvenn has raised $13 million of venture capital funding, including investors such as Serena Williams, Andreessen Horowitz and Trinity Ventures.
Come hear Diishan's story of how the company developed its strategy, obtained funding and disrupted a major market.
Following Diishan's talk, we will have a speed-pitch opportunity and networking hour -every attendee will have the opportunity to take the microphone for a 30-second pitch or service description.
Catering will be provided by Bicycle Banh Mi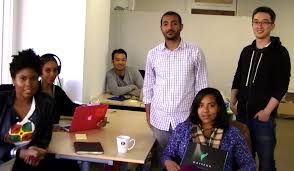 The Small Business Mentorship Series (SBMS) is a monthly forum where you can hear how rising East Bay small businesses defined their vision, strategy and execution. Come learn about some of the most exciting enterprises in our area and network with other owners and executives.
The Alameda County Small Business Development Center is the premier provider of advisory services to small businesses in our area. Our advisors provide a wide range of expert consulting services to assist entrepreneurs to start, fund and grow their businesses. We work hands-on with clients to address challenges, seize opportunities and grow our clients' bottom line.