Mayor's Office of Cultural Affairs Dedicates "Journey to Freedom"
Actions and Detail Panel
Mayor's Office of Cultural Affairs Dedicates "Journey to Freedom"
Sat, February 25, 2017, 2:00 PM – 4:00 PM EST
Description
The Mayor's Office of Cultural Affairs (OCA) Public Art Services celebrates the completion of the Freedom Park Pathway Public Art Project – Journey to Freedom: Women of the Civil Rights Movement by Lynn Marshall Linnemeier with photographs by Dr. Doris A. Derby, Shelia Turner and Susan Ross. The piece commemorates the contribution of women to the Civil Rights Movement past and present. The project honors the mothers, sisters and daughters of the movement by visually bridging the gap between generations and focusing on the continued commitment to social justice. The piece uses wall murals and figurative silhouettes to honor both women in Atlanta, Georgia and the greater region of the south through a variety of photographs and symbolic motifs, including quilt styled designs.
Parking Information:
Please plan to arrive 15 minutes early to allow time for parking. Parking will be available at the Carter Center, located at 453 Freedom Parkway, Atlanta, GA 30307 and on Alaska Avenue Northeast. For directions use the address 299 Alaska Ave NE, Atlanta, GA 30312.
When parking at the Carter Center, please use entrance 3 as indicated on the map below.
Both locations will have volunteers available to direct guests to the site of the dedication. If there you have questions prior to or once you arrive please contact Hannah Leathers at 404.281.6258. Please see maps below for reference.
The Carter Center: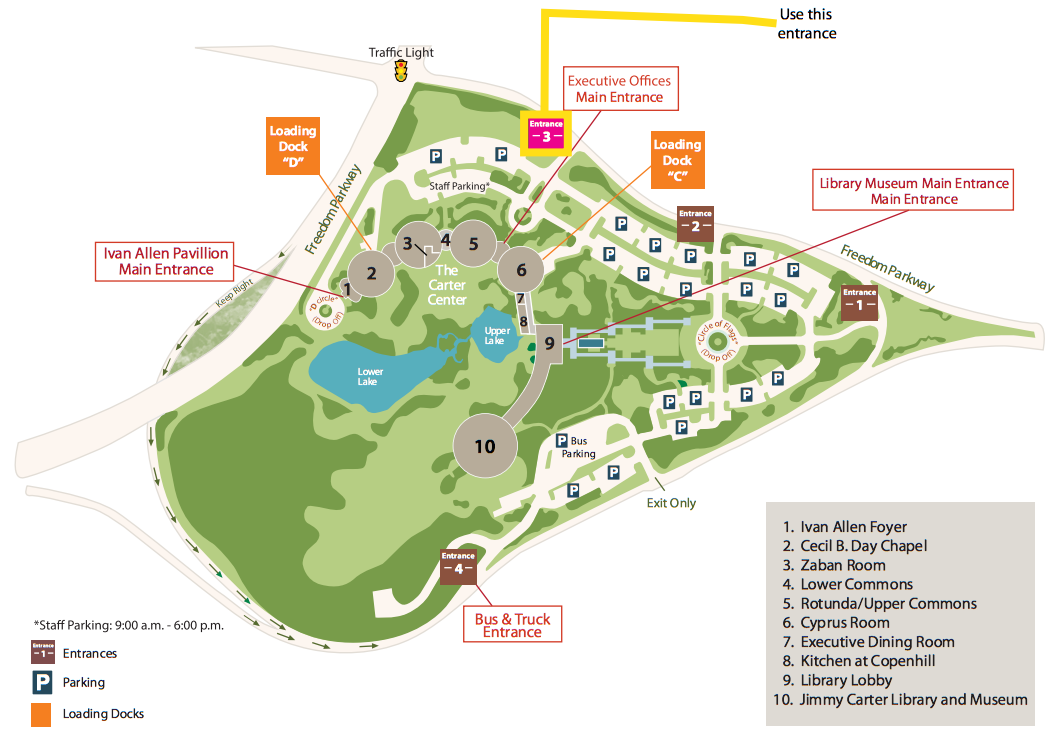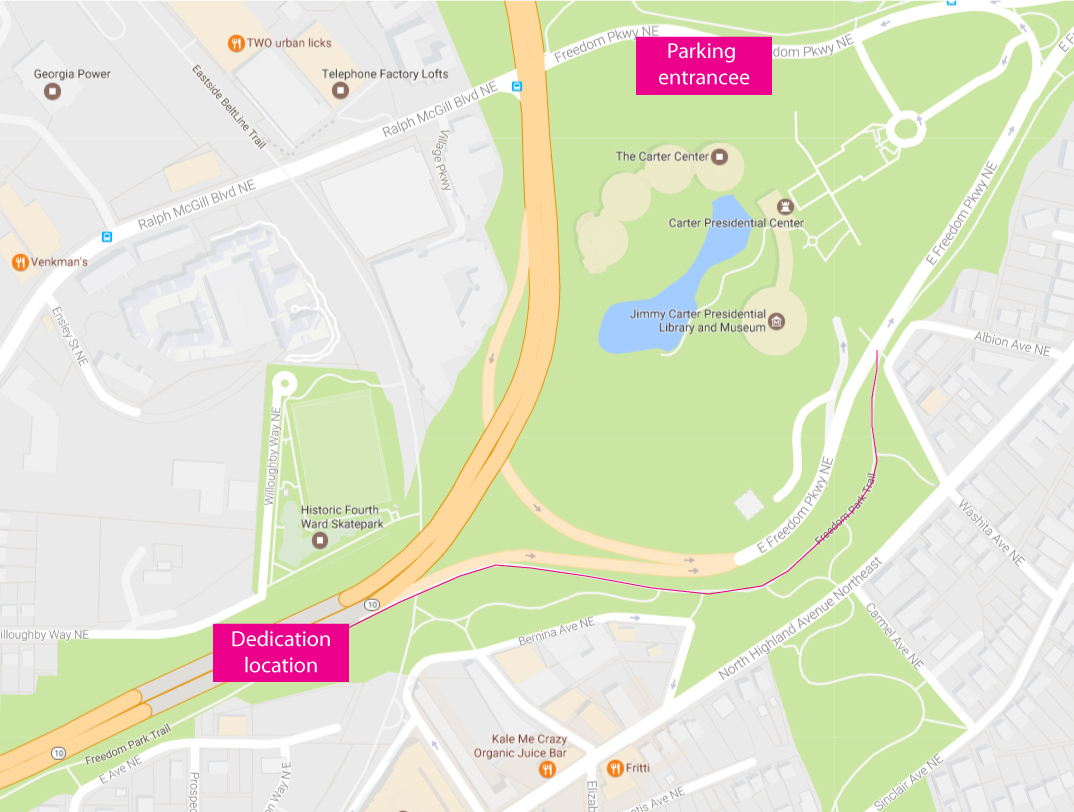 Alaska Avenue NE - For directions use the address 299 Alaska Ave NE, Atlanta, GA 30312: