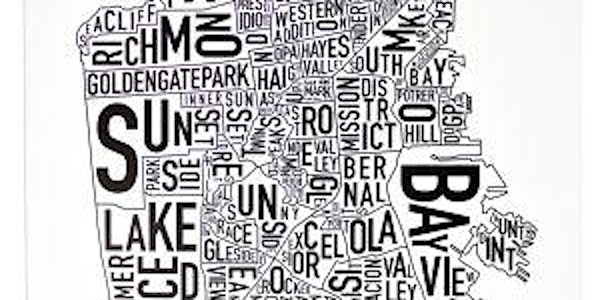 Mayoral Candidate Forum • neighborhood issues | San Francisco SOUTH SIDE
When and where
Location
Southeast Community Facility 1800 Oakdale Avenue Alex Pitcher Community Room San Francisco, CA 94124
Description
As mayor of San Francisco, how would each candidate address neighborhood issues?
Voters hear directly from seven of the candidates who are running for Mayor of the City and County of San Francisco.
Moderated by Bob Butler of KCBS Radio.
The League of Women Voters of San Francisco and the SF Neighborhood Network provide this fair and balanced forum. The moderator, organizers, sponsors, and event are non-partisan.
Graphic by Ork Posters.
---
Candidates
Jane Kim
Mark Leno
Amy Farah Weiss
Ellen Lee Zhou
Sponsors
Asian American Journalists Association, San Francisco Chapter
Coalition for San Francisco Neighborhoods
National Coalition of 100 Black Women, Inc. San Francisco
San Francisco Beautiful
San Francisco Council of District Merchants Associations
San Francisco Heritage
Mechanics' Institute
Van Ness Corridor Neighborhoods Coalition
---
Questions to candidates • Submit written questions at the event, or ahead of time at mayors4sfneighborhoods@outlook.com
Tickets & seating • Candidates' time is limited and we will start promptly. Please arrive early; we will admit people without tickets 15 minutes before we begin. Seats are limited; if you decide not to attend, please cancel your tickets so others may use them.
Transportation • On-street parking, or the K, T, 19 Polk, 23 Bayview, or 24 Divisadero.
Signs and electioneering • Solicitation must remain outside the building, please. Keep the event productive, informative, and fair!
Under California Government Code Section 8314, City property and facilities cannot be used for campaign activities. While the Southeast Community Facility is proud to host non-partisan candidate events, any campaign activities such as handing out campaign materials or tabling inside the building are prohibited.
Donations • Help with expenses for this free event. https://www.paypal.com/cgi-bin/webscr?cmd=_s-xclick&hosted_button_id=8PPC874FPW786