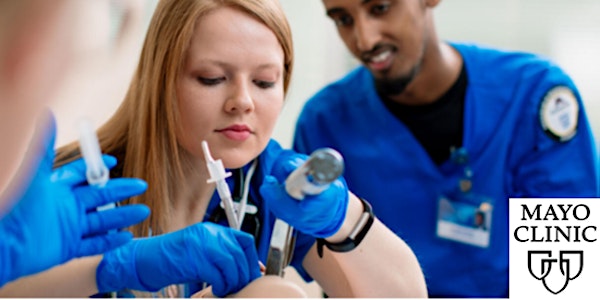 Mayo Clinic Respiratory Therapy - Employment Informational Sessions!
Join # 1 Hospital to learn more about the Mayo Clinic Respiratory Department. Experienced and New Grad Respiratory Therapist are invited!
About this event
$10,000 Sign- On Bonus and minimum of $6,000 for relocation to those who qualify.
Learn and discuss employment opportunities at the Mayo Clinic sites including Rochester, MN, Jacksonville, FL, and Mayo Clinic Health Systems (Minnesota & Wisconsin).
Respiratory Therapist (certification requirements vary based on location) are part of a highly skilled team who is able to perform quickly and accurately assess a patient's condition and communicates effectively to the care team concerning about changes in patient's condition, results of diagnostic studies, symptomatology, and response to treatment.
We will discuss:
o Mayo Clinic Sites
o Being a Respiratory Therapist at the Mayo Clinic
o Hiring process and current job openings
o Interview and resume tips