Description
The Friends' Council of the Atlanta University Center Robert W. Woodruff Library and Auburn Avenue Films will present a screening of the award-winning documentary MAYNARD for the benefit of students and faculty members in the Atlanta University Center and the surrounding communities.
The screening is free of charge and will take place on January 24 at 6 p.m. in the Virginia Lacy Jones Exhibition Hall of the AUC Woodruff Library.
The AUC Woodruff Library's Archives Research Center has arranged to put several items from Jackson's collection on display. The Maynard Jackson Mayoral Administrative Records document Jackson's term as vice-mayor, as well as his three terms as mayor of Atlanta and associated campaign efforts. The collection showcases the pioneering changes Jackson brought to Atlanta in the areas of transportation, minority business inclusion and reorganization of municipal administration.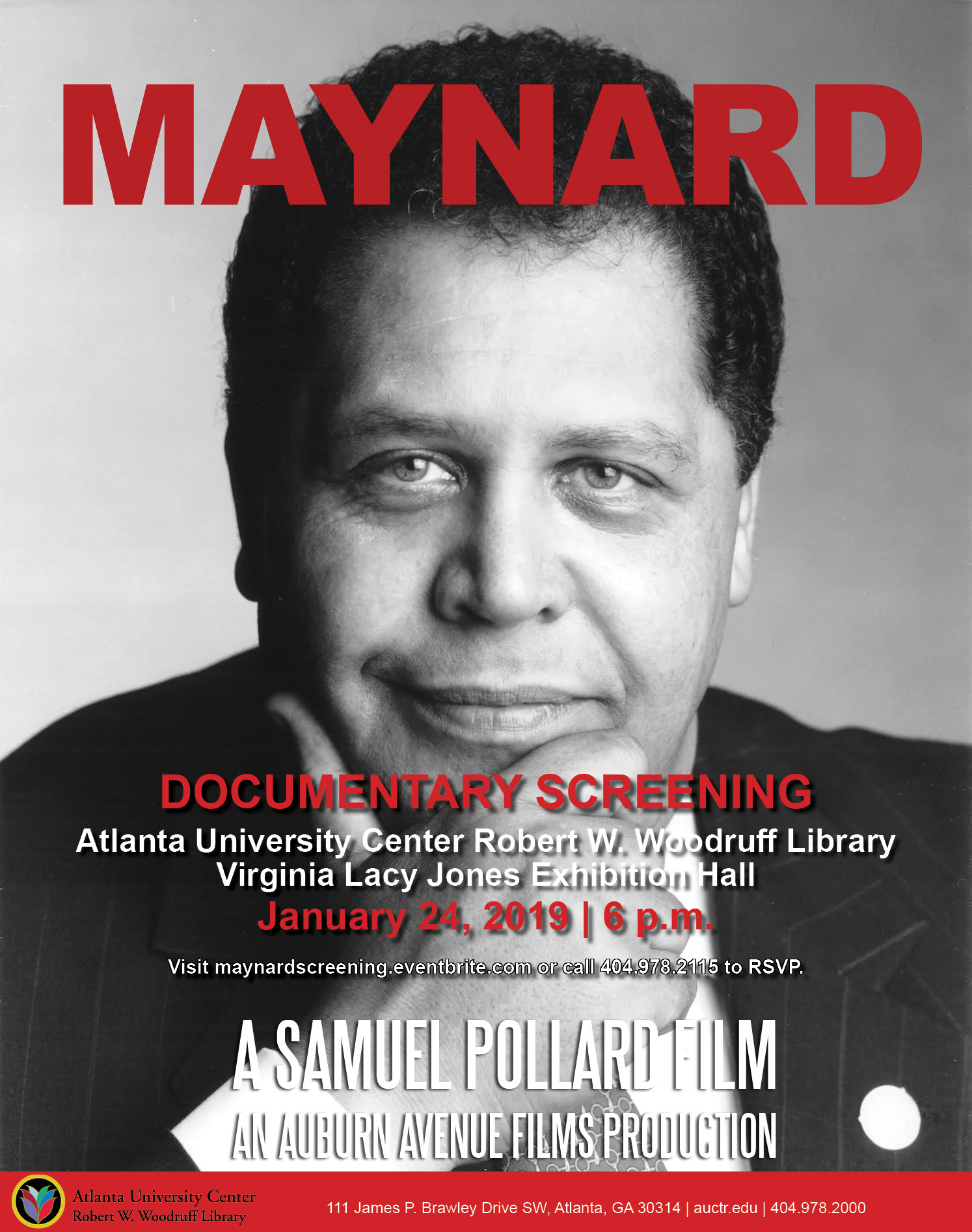 Organizer of 'Maynard' Documentary Screening
The Atlanta University Center Robert W. Woodruff Library serves the nation's largest consortium of historically black colleges and universities, which includes Clark Atlanta University, the Interdenominational Theological Center, Morehouse College and Spelman College. As the intellectual center of this prestigious academic community, the Library's mission is to provide the highest level of information resources and services in support of student and faculty success and the cultural preservation of the Atlanta University Center. The AUC Woodruff Library is the winner of the 2016 Excellence in Academic Libraries Award in the university category from the Association of Collegiate and Research Libraries (ACRL).