Mayflower Descendants SIG Extended Meeting - Breaking Down Brick Walls Together

Saturday, November 16, 2019 from 10:00 AM to 4:00 PM (PST)
Event Details
Mayflower Descendants SIG 
Extended Meeting
Breaking Down Brick Walls Together
with Robert Trapp 
November 16 10 am - 4 pm
The SIG will take place in the CGS classroom (across from the Mayflower offices)
Our November meeting is for those who have received a worksheet from the Mayflower Society. Please bring it, along with your documentation and we will work as a class on research to help each other solve problems. This will be an excellent opportunity to learn and share research tools with other members of the group.  Bob will bring blank worksheet applications for those who have not started their application process to practice with.  Everyone needs to bring a proposed ancestral line with them and the source information for that line.
You are welcome to bring lunch, and take a break in our Sherman Room.
The Mayflower Descendants SIG focuses on Mayflower ancestry and how to join The Society of California Mayflower Descendants. 
The group will discuss research in New England, parts of Canada and the upper Atlantic seaboard states.  We will be exploring the materials and books at the Mayflower library and computer research web sites.  Each month will vary as to subject matter followed by a Q&A session.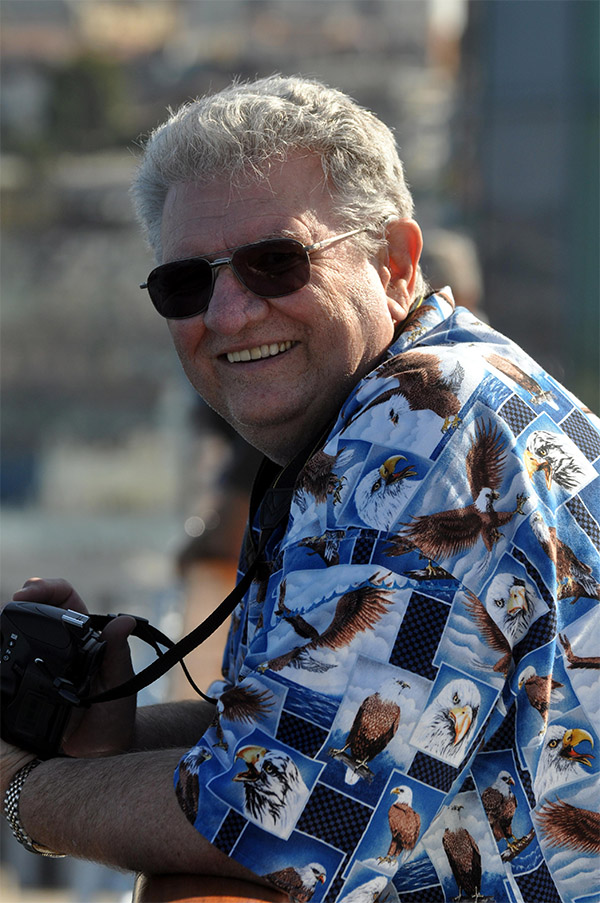 Robert or "Bob" Trapp is a native of the San Francisco East Bay (his family has been here since the early 1880's).  He is the father of 3 and grandfather of 5.  He is a member of the General Society of Mayflower Descendants, a member of CGS since 1993, and a member of NEHGS since 2000.  He has worked in the Mayflower Library for the past 4 years and is a Staff Coordinator at the Oakland FamilySearch Library where he has volunteered for 28 years.  He has been a seminar presenter for CGS. 
He is the Governor of the Alameda Colony of California Mayflower Descendants. There were 102 passengers on the Mayflower. He is a descendant of 26 of them. He loves genealogy and helping others find their roots.
The Mayflower Descendants - SIG is open to all skill levels and meets monthly on Saturdays from 10:00 am  to 12:00 noon.
We are located in the historic Breuner Building at 22nd Street & Broadway, one block north of the Paramount Theater, in Uptown Oakland. We are just three blocks from the 19th Street BART Station. Parking is free on Saturdays in the lot behind our building. A parking permit will be included with your registration confirmation.
REGISTRATION INFORMATION:
 • Class size is limited to 25.  
 • Special Interest Groups are free to CGS members.
 • Non-members are welcome to attend one meeting at no charge; thereafter, you may join CGS and attend for free or pay $10* for each meeting attended.
Register early to confirm your seat. 
 *Event fee is non-refundable.
When & Where

California Genealogical Society & Library
2201 Broadway, Suite LL2
Oakland, CA 94612


Saturday, November 16, 2019 from 10:00 AM to 4:00 PM (PST)
Add to my calendar
Organizer
   Connecting people to their diverse family heritage

Whether you have Gold Rush ancestors or have no family connection to California, you will find extensive support for your genealogy research at the California Genealogical Society (CGS) in Oakland. The society offers research services, online indexes and databases, and a research library housing over 38,000 reference materials from California, the United States, and around the world. CGS is a 501(c)(3) nonprofit corporation. The library is conveniently located in Uptown Oakland, one block north of the Paramount Theatre, at 2201 Broadway, Suite LL2. We are three blocks from the 19th Street BART Station.
Phone: (510) 663-1358 
Non-Discrimination Statement
The goal of the California Genealogical Society is to connect people to their family heritage and to promote a spirit of diversity and inclusivity for our members and patrons. The California Genealogical Society does not tolerate discrimination in any form. 
Courtesy Request
In order to maintain a welcoming and healthy environment, please refrain from using scented products at CGS events or in the library.
Photography Notice
California Genealogical Society (CGS) may take photographs, audio recordings, and video footage in our library, classrooms or events for historical records or publicity purposes.  If you do not want to be photographed or filmed, it is the individual's responsibility to 'opt out' by notifying the event leader or photographer at the event.