Event Information
Refund Policy
Contact the organizer to request a refund.
Eventbrite's fee is nonrefundable.
Art provides inspiration not just to survive but thrive even in the harshest conditions. Children's art of Terezin inspired our dancers.
About this Event
Maybe Even Higher (Oyb Nit Hekher) blends together several references to Jewish creatives of the 19th and 20th centuries, with the goal of raising awareness about their important and vastly different work and circumstance. It imagines beyond drawings the expression of Jewish creativity. Shtetl life, as was known pre-WWII, came to a halt with the onslaught of the terrible war. Communities were decimated and its inhabitants held on for their life and values.
The content of the choreography, each different scene is inspired by artwork cultivated at Terezin concentration camp for children known for its cultural and artistic vibrancy in such unbearable conditions.
The inspiration comes from colors and themes of children's drawings, many of which did not survive. The musical choice of Brahms represents defiance in the face of Nazi oppression forbidding Jewish musicians to perform works by German composers in that time period.
Choreography: Asya Zlatina Nemirovsky with the dancers
Music: Kinder Yorn from "With a Song in the Heart", singer Tova Ben-Tzvi, Johannes Brahms - 16 Waltzes Op. 39
Dancers: Courtney Conigatti, Kat Corbett, Cailin Sweeney, Harlee Trautman, Casey Van Newenhizen, Sarah Warren.
AVINU MALKEINU (2019)
Choreography and performance: Asya Zlatina Nemirovsky
Music: Barbra Streisand
A Note from Asya:This piece of music was my very first dance solo. It was at the studio where I first became exposed to jazz and modern dance, the director, Colleen Parker, told me she had wanted to use this song by Barbra Streisand for years but was waiting for the right person. In 2001, she asked a fantastic teacher and choreographer, D'Juan Dinzey Cedeno, to create Avinu Malkeinu for me. It went on to place first at various competitions and inspired me to work harder and become more skilled at my craft. In 2019, I created a new Avinu Malkeinu. The phrases of movement from this solo are the basis for the dance steps of Maybe Even Higher/Oyb Nit Hekher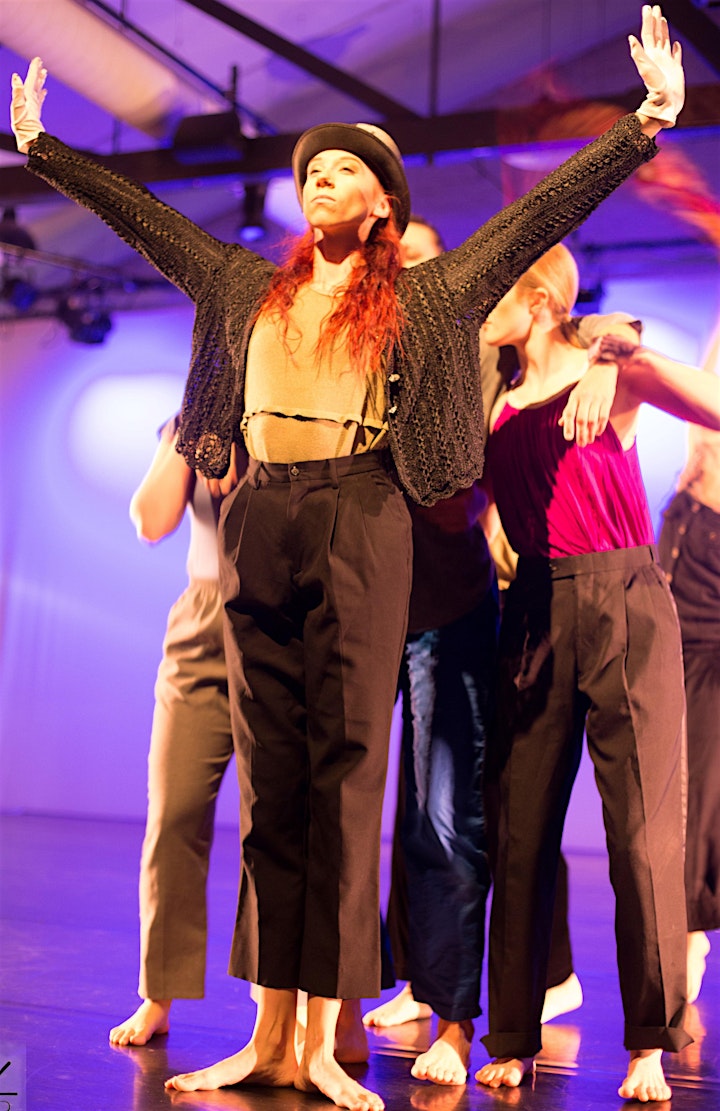 Date and Time
Location
Refund Policy
Contact the organizer to request a refund.
Eventbrite's fee is nonrefundable.