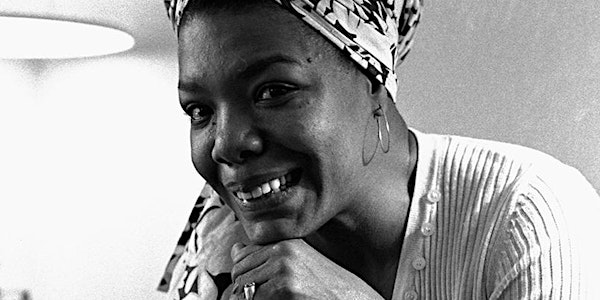 MAYA ANGELOU: AND STILL I RISE directed by Rita Coburn Whack & Bob Hercules
Location
House of Yes
2 Wyckoff Avenue
Brooklyn, NY 11237
Description
MAYA ANGELOU: AND STILL I RISE I directed by Rita Coburn Whack & Bob Hercules I RT 1 hr 54m I USA
Watch Trailer: http://mayaangeloufilm.com/wp-content/uploads/2016/01/MayaAngelouTrailer_40.mp4
SYNOPSIS:
Distinctly referred to as "a redwood tree, with deep roots in American culture," icon Maya Angelou gave people the freedom to think about their history in a way they never had before. Dr. Angelou's was a prolific life; as a singer, dancer, activist, poet, and writer she inspired generations with lyrical modern African-American thought that pushed boundaries.

This unprecedented film celebrates Dr. Maya Angelou by weaving her words with rare and intimate archival photographs and videos, which paint hidden moments of her exuberant life during some of America's most defining moments. From her upbringing in the Depression-era South, to her work with Malcolm X in Ghana, to her inaugural speech for President Bill Clinton, the film takes us on an incredible journey through the life of a true American icon.

The film also features a remarkable series of interviews with friends and family including President Bill Clinton, Oprah Winfrey, Common, Alfre Woodard, Cicely Tyson, Quincy Jones, Secretary Hillary Clinton, John Singleton and Dr. Angelou's son, Guy Johnson.


ABOUT THE DIRECTORS:
BOB HERCULES
Co-Director/Co-Producer
Bob Hercules is an independent filmmaker whose recent films include Joffrey: Mavericks of American Dance and Bill T. Jones: A Good Man. The Joffrey film, narrated by Mandy Patinkin, tells the full story of the groundbreaking ballet company and their many rises and falls. It premiered in January 2012 at the Dance on Camera Film Festival at Lincoln Center and aired on PBS' American Masters December 2012. A Good Man aired on American Masters in 2011 and played at many film festivals including IDFA, Silverdocs, Full Frame, DOXA and the Southern Circuit. Hercules acclaimed Forgiving Dr. Mengele (2005) won the Special Jury Prize at the Slamdance Film Festival and has been seen in film festivals around the world.

RITA COBURN WHACK
Co-Director/Co-Producer
Rita Coburn Whack is an independent filmmaker with Emmy Award winning documentaries for Curators of Culture, Remembering 47th Street and African Roots American Soil. Other documentaries have aired on C-Span and the History Channel. Under her direction, Maya Angelou's Radio Show for Oprah Radio was awarded the Women in Radio and Television Gracie Awards, "Best Radio Program" 2008, "Best Radio Host" 2009 and the "Silver World Medal" in radio new york festival 2009. Author of the novel Meant to Be (Random House Strivers Row 2002) her company RCW Media Productions, Inc. produced Maya Angelou's Black History Month Specials distributed by Public Radio International 2011, 2012 and 2013.