May Salon: Laughing Matters.

Tuesday, May 19, 2015 from 6:30 PM to 8:00 PM (EDT)
Event Details
What's so funny?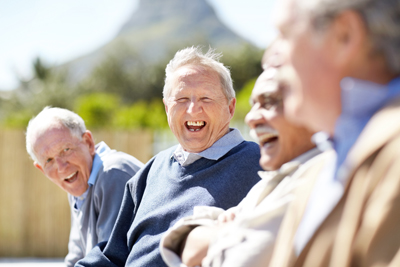 "Imagination was given to man to compensate him for what he is not; a sense of humor to console him for what he is. "
- Francis Bacon

Why is humor so important to us? How do we deal with humor in our everyday lives? What if you chose to make a living using humor; your income and livliehood came from making people laugh. Could you do it?

Join us for our May salon for a discussion with some folks who make a living making people laugh. No joke.

Admission is free, but registration is required.
Cash Bar at 6:00, Program begins promptly at 6:30.


Our Presenters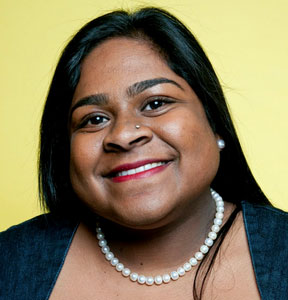 Shivani Nadarajah
Engineer by day, funny lady by night

Shivani Nadarajah is a local Greenville comedian who was born Canadian, bred Sri Lankan, and raised southern at heart. She began her stand up comedy career in May 2013, sharing stories of her upbringing, transition to southern culture and international travels. Her humor, impressions and crowd work resonates to any and all ethnic groups. She recently placed 2nd in the 2014 SC's Funniest Comic competition hosted by Alchemy Comedy. Off stage, Shivani works at General Electric in Business Development utilizing her degree in Supply Chain Management from Auburn University.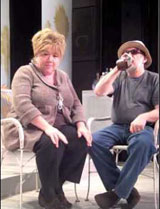 Susan & Bill Smith
Creators, owners, actors at the Cafe and Then Some
You can't have lived in the Upstate of SC for long without hearing something about the live, local comedy at the Cafe and Then Some. A staple in downtown Greenville for decades, no stone is unturned and everyone is a "target" in their distinct brand of dinner theater. Tent cards on the table give a running history of the characters, parts of town, and situations that may be unfamililar to anyone who didn't grow up off of Augusta Road (and yes, locals will always call it "road"). "Satire," Susan once read from the stage, "is a form of freedom of speech, protected by the First Amendment," and then opened a biting, at times fantastically awkward play about eminent domain and the development along the Reedy River. How these locals -- friends of the community, philanthropists, mother/father/cousin/neighbor -- make a living by poking fun at the very people living across the street, is just this short of a miracle. 




When & Where

Zen Greenville
924 S Main St
Greenville, SC 29601


Tuesday, May 19, 2015 from 6:30 PM to 8:00 PM (EDT)
Add to my calendar
Organizer
TEDxGreenville
TEDxGreenville was the first independently organized TEDx event in South Carolina. It all started in 2010 when a diverse, passionate group of TED enthusiasts from around the community came together with the singular goal of bringing an educational and inspirational TED-like experience to Upstate residents.
The TEDx Program is designed to help communities, organizations and individuals to spark conversation and connection through local TED-like experiences. 
TEDx events are planned and coordinated independently, under a free license granted by TED.
Now in its eighth year, the TEDxGreenville movement ignites passions and builds bridges like never before, while highlighting the incredible people and organizations that make the Upstate of South Carolina one of the best places to live on the planet. Yep, we said it. Drop the mic.
May Salon: Laughing Matters.