May Riverside Chat Speaker Series: Funding Life Science Ventures in NYC

Tuesday, May 19, 2015 from 6:00 PM to 8:00 PM (EDT)
Event Details

Join us for a conversation on funding life science ventures
in New York City
Featuring a panel of SBIR award winners
And, Tom Brennan of Arch Ventures on the
NYC Life Sciences Funding Initiative
---
Tuesday, May 19, 2015

Presentation
6:00-6:30 PM

Cocktails & Networking
6:30-7:30 PM

Location
New York Blood Center
First Floor Auditorium
310 E. 67th Street
New York, NY 10065
map  
---
Panel Moderator:
Becky Aistrup, Principal Consultant
BBC Entrepreneurial Training & Consulting, LLC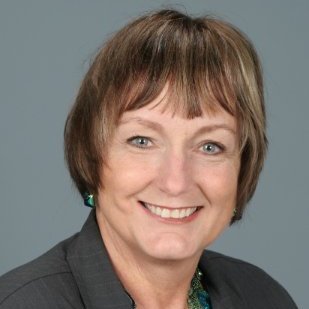 Panelists:
Steven Isaacman, Ph.D., CEO of PHD Biosciences
Alex Klose, Ph.D., Co-Founder, CTO of InVivo Analytics
Sam Sia, Ph.D., Founder of Junco Labs
Bill Tan, Founder of Transcendent Endeavors
Featuring:

Tom Brennan, Venture Partner
Arch Ventures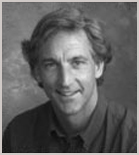 ---
Featured Companies: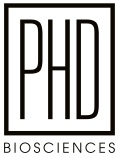 PHD Biosciences (formerly Nanometics LLC) is a New York City based biosciences company developing small molecule therapeutics for diseases with high unmet medical need. The PHD Biosciences research pipeline is complimented by revenue from non-dilutive grants that total more than $5.1 million since 2010. These include: several Small Business Innovation Research (SBIR) awards from the National Cancer Institute (NCI), and National Heart Lung and Blood Institute (NHLBI), a Small Business Technology Transfer (STTR) award from the NCI, funding from the Avon Foundation for Women, and three Center for Advanced Technology awards from New York State. 

InVivo Analytics mission is to create the next generation of optical imaging to improve preclinical research with the ultimate goal of bringing more efficacious therapies to market faster. Founded in 2012, InVivo Analytics is an optical imaging innovation company with an exclusive patented software and hardware suite, InVivoPLOT. InVivoPLOT is a web-based imaging data processing software that transforms current small animal optical imaging platforms into devices that can generate quantitative 3D images. InVivoPLOT is designed to seamlessly incorporate into current drug discovery and development systems.

Junco Labs was founded to translate microfabrication technologies to products that improve human health. The company is currently developing handheld "lab-on-a-chip" devices that can perform rapid and inexpensive diagnostic tests at the point of care.

Transcendent Endeavors builds companies in the fields of healthcare, education, and social services. Our award-winning products enable users to overcome communication barriers, achieve new possibilities, and improve their quality of life. As the winner of multiple innovation awards from the National Institutes of Health (NIH), we apply a scientifically rigorous approach to our research and development efforts, and place a special emphasis on empowering communities with the greatest need, such as those with low functional literacy or limited English proficiency. Our diverse portfolio of tools include the Starling Bedside Communicator (acquired) which optimizes inpatient care and nurse workflow, the Canopy suite of language learning and translation tools that is the market leader for multilingual clinical communication solutions in the U.S., and others. 
Panel Moderator, Becky Aistrup: 
Prior to joining BBCetc in 2012, Becky was the SBIR/STTR Program Director for the Minnesota Science and Technology Authority. Becky's professional background includes over 20 years of experience working within the medical, defense, aerospace, biotech, advanced materials and electronics industries, and consulting with technology companies on SBIR/STTR funding. In the 1990's, she served as Vice President, Business Development & Licensing for a successful SBIR firm, helping them strategically target proposals and develop Phase II commercialization plans. Becky holds a B.A. degree in Chemistry from the University of Kansas, an M.B.A. in Marketing Management from the University of Minnesota, and a Master's Certification in Interactive Marketing from the University of San Francisco.
Featured Speaker, Tom Brennan:
In April 2008, Tom Brennan joined ARCH as a Venture Partner. He has special focus on ARCH activities at Sandia National Laboratories and Los Alamos National Laboratory. During his first year with ARCH, he served as an Entrepreneur in Residence (EIR) at Sandia National Laboratories (SNL), a position supported by a Department of Energy grant awarded to ARCH early in 2008.

Mr. Brennan began his career as a member of the technical staff at AT&T Bell Labs, then joined Sandia in 1986 where he became a senior member of the technical staff focused on the material growth of III-V semiconductor materials and devices. Mr. Brennan's work included the growth of some of the first 'vertical cavity surface-emitting laser' (VCSEL) material at Sandia and in the U.S., and the development of new and unique VCSEL manufacturing techniques. In 1994, Mr. Brennan and a colleague from SNL collaborated with ARCH Managing Directors, Clint Bybee and Keith Crandell, to license the VCSEL technology from SNL and co-founded MicroOptical Devices. Mr. Brennan was Co-President of MODE through December 1997 when EMCORE Corp. acquired MicroOptical Devices and established a new business unit called EMCORE Photovoltaics, which Mr. Brennan started-up and led as its General Manager.

In 2001, Mr. Brennan was named President and CEO of Zia Laser, a spin-out from the Center for High Technology Materials at the University of New Mexico, which developed quantum dot laser diodes. He also served as Chairman of Medical Lighting Solutions, which uses solid state lighting to treat disease.

Mr. Brennan holds an A.S. in Chemistry from the Florida Institute of Technology, a B.S. in Biochemistry from Monmouth College, and an M.S. in Material Science from Steven's Institute of Technology. He has published more than 120 articles and holds twelve patents issued and pending. 
Organized by Harlem Biospace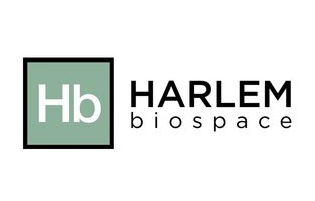 Hosted by New York Blood Center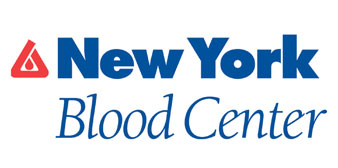 Sponsored by WilmerHale

Founding Sponsor: Partnership Fund for NYC 

Have questions about May Riverside Chat Speaker Series: Funding Life Science Ventures in NYC?
Contact Harlem Biospace
When & Where

New York Blood Center
310 East 67th Street
New York, NY 10065


Tuesday, May 19, 2015 from 6:00 PM to 8:00 PM (EDT)
Add to my calendar
Organizer
Harlem Biospace (Hb) is a biotech incubator launched in 2013, the first of its kind in New York City, to offer affordable shared wet-lab space for early-stage biotech companies. It offers a beautiful wet lab outfitted with modern biotech equipment, exciting classes and events, and business support – creating a community to turn ideas into inventions that solve real health problems. Harlem Biospace is situated at the heart of three academic campuses (Columbia University, City College of New York, and Columbia's Manhattanville campus), with easy access to other major universities, the life science community, and the vibrancy of New York City.
Learn more here: https://www.harlembiospace.com/